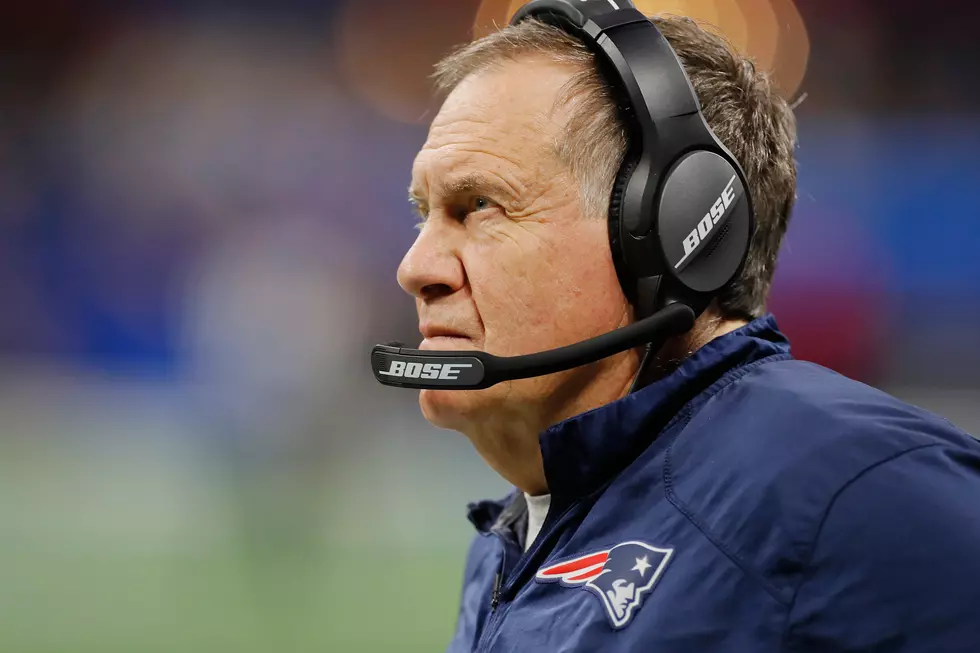 Patriots Always a Mystery as Free Agency Opens [OPINION]
Getty Images
Shortly before the NFL free agency market opened Monday, the Patriots traded for defensive lineman Michael Bennett of the Philadelphia Eagles. The Pats swapped a fifth-round pick in this year's draft and as well as a seventh-round pick for Bennett.
Bennett, who turns 33 this year, was highly productive for the Eagles with 12 sacks and can play every down lineman position. The Patriots' 2018 sack leader and now an unrestricted free agent Trey Flowers is 26 this year and is expected to seek a multi-year deal worth $16-$17 million per season. Bennett's salary is $7.2 million. The Bennett signing would soften the blow, should Flowers sign elsewhere.
Kansas City Chiefs standout pass rusher Justin Houston was cut on Saturday, making for an exciting potential for Patriot Nation, but Bill Belichick is anything but predictable when it comes to either the draft or this period for signing free agents.
Flowers could re-sign here but most pundits see that as more unlikely, given the Patriots' history for being disciplined and their stone cold willingness to lose any player not named Brady, if the number is too high. Flowers will receive a lot of interest from other teams this week.
The Patriots rarely make a big splash in free agency and usually they move late, after the frenzy is over and the other teams make the bigger news.
Few have left Belichick's Patriot teams and have returned. The list is short. Patrick Chung was really the only significant one, but Deion Branch came back with little success, Linebacker Brandon Spikes returned but was assigned to the practice squad before being released. Donté Stallworth came back only by default when Julian Edelman broke his foot in December of 2012, when choices were slim and Stallworth was less than memorable in that short time frame.
I bring this up because of the rumors of the "imminent" return of wideout Danny Amendola. I'm having a tough time seeing it happen. As much as I loved the first signing, history isn't on Amendola's side. He was brought here in 2013 to replace the dependable Wes Welker. At that point, Edelman outperformed him and Amendola's role was decreased as a result.
Amendola was still important in his five years here and made epic receptions in critical times but, as it seems clear, Miami feels they may have been a bit impulsive and overpaid the veteran holder of two Super Bowl rings, and they cut him last week.
Maybe Edelman and Brady will lobby for his return. We'll see. Roster moves by Belichick are about as hard to predict as his schemes on most Sundays.
Still holding a fist full of 2019 draft choices (10, with six picks in the first three rounds), the possibilities are almost endless for the 2019 New England Patriot's roster.
The NFL, with salary cap restrictions and free agency, makes it very difficult to maintain strength in all areas of the game. It's almost like playing Whack-A-Mole; you fill one need by swinging at one player here while one or two duck out of your reach there and you simply cannot get them all.
The best you can do is, well, how Belichick does it.
Ken Pittman is the host of The Ken Pittman Show on 1420 WBSM New Bedford. He can be heard Saturdays from 9 a.m. to noon. Contact him at ken.pittman@townsquaremedia.com and follow him on Twitter @RadioKenPittman. The opinions expressed in this commentary are solely those of the author. 
More From WBSM-AM/AM 1420