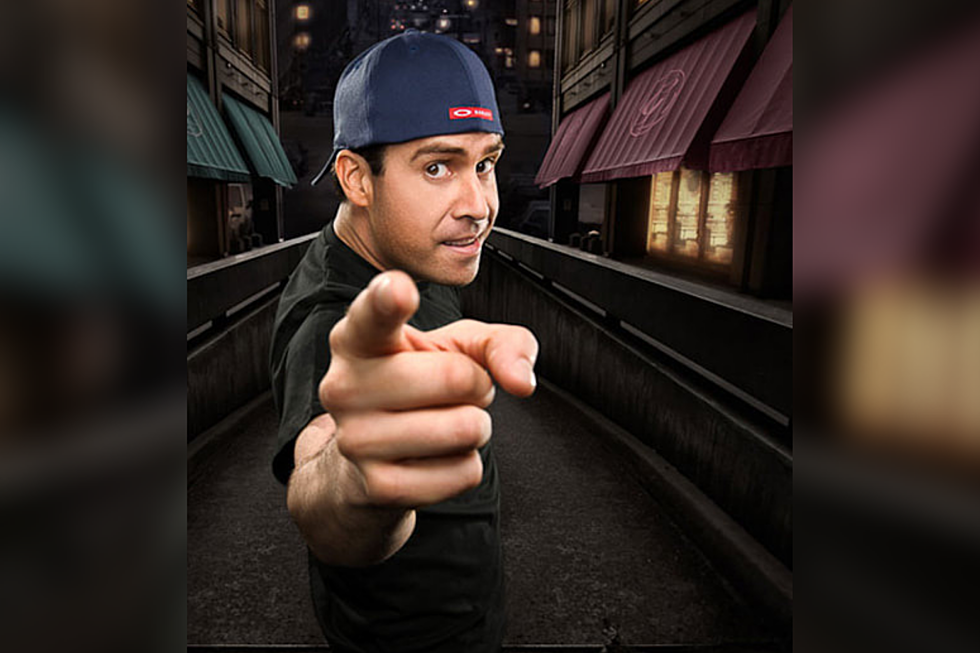 Pablo Francisco Is Definitely Loco [PHIL-OSOPHY]
Courtesy RocJo Productions
If Pablo Francisco is looney tunes, it's only because he can imitate so many of the characters.
He has a full arsenal of unpredictable, hilarious outbursts and unzipped material that has made him one of the biggest comedian stars on TV, YouTube and Facebook with 100 million viewers hooked on his hijinks.
They saved the best for last, as Pablo brings his reservoir of outrageously funny material to an up close and personal night of comedy at White's of Westport
this Saturday evening
at 8 p.m. for Newport Craft Night, the finale of the
SouthCoast Comedy Series
.
Pablo Francisco proved on my radio show the other day that he's one of America's best talents doing unhinged impressions of Arnold Schwarzenegger as a tortilla vendor, Al Pacino, Count Dracula as a Spanish radio deejay, voiceovers, Mr. Magoo, Casey Kasem, R2-D2, character voices, sound effects, and the endless list goes on and on.
And he was doing his thing on the phone with me at 6:15 a.m. after entertaining a packed house the night before out in California.
Francisco's two Comedy Central one-hour specials, "They Put It Out There" and "Ouch!" continue to stay on the network's most requested list.
Great seats are still available at
SouthCoastComedy.com
. Don't miss the loco Pablo Francisco. You'll love him!
The SouthCoast Comedy Series, presented by Carl's Collision Center and Line-X, is a joint production of the Comedy Connection and RocJo Productions.
Phil Paleologos is the host of The Phil Paleologos Show on 1420 WBSM New Bedford. He can be heard weekdays from 6 a.m. to 10 a.m. Contact him at phil@wbsm.com and follow him on Twitter @PhilPaleologos. The opinions expressed in this commentary are solely those of the author. ​
More From WBSM-AM/AM 1420