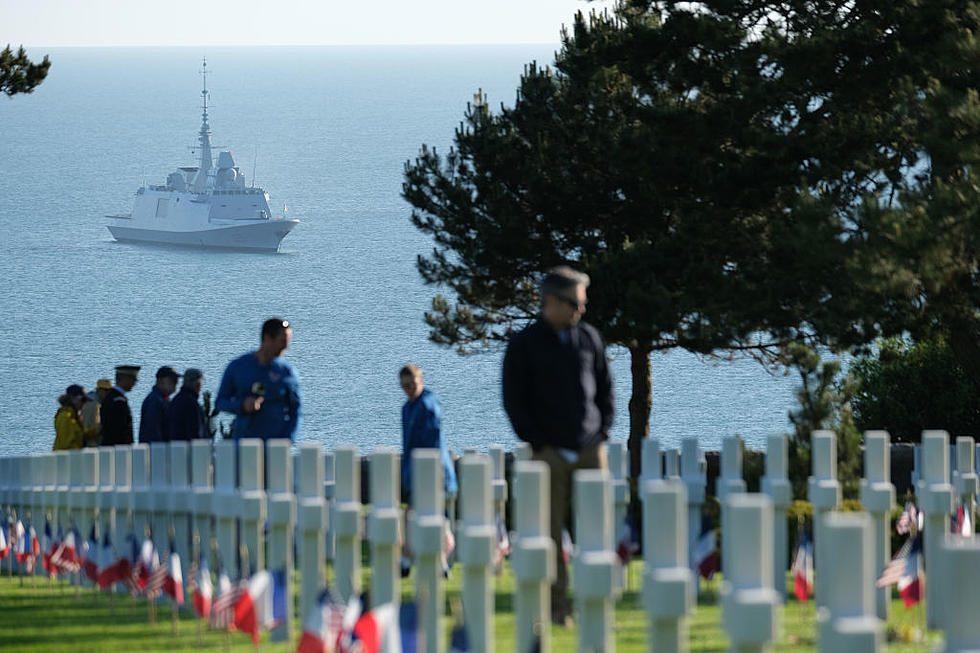 Our Debt to the Greatest Generation [OPINION]
Getty Images
The greatest generation faced the greatest challenges 75 years ago and got it done. There wasn't always agreement on the best way forward but there were determination and a sense of purpose that bound the nation to a common cause. That cause was to face down evil and to win against even the highest odds. And we did. Given the steep cost, it was a bittersweet victory.
I try to imagine, given today's political environment, if we would still be up to such a task. There is no doubt in my mind that the American people, if called upon, would be up to the defense of our great nation, but what about the leadership? Could you imagine the invasion of Normandy in today's partisan political climate?
Seventy-five years ago today, tens of thousands of young men stormed Omaha Beach in what they knew could well be a suicide mission, but perhaps the last best option to repel the Nazis. Of them, 4,414 died—including 2,501 Americans. During ceremonies to mark the solemn anniversary, President Trump paid tribute to those brave warriors who "stood in the fires of hell" to help turn the tide of World War II.
The greatest generation reversed the course of history by proving that some things such as freedom are worth fighting for. When they were done, they returned home and created the greatest economy and standard of living the world has ever known. They built industry, schools, hospitals, highways, and neighborhoods out in the suburbs. They shaped America and defended our freedom. We owe them our lives.
How do you say thank you to so many who gave so much while never asking for anything in return?
As we inch closer to socialism because we think it meets our every need, let's give some thought to the men and women who faced down totalitarianism to retain our right to remain free.
Our fathers and grandfathers didn't ask to die in some far off military theater but rose to the occasion when liberty and our way of life were threatened. We owe it to them to promote and defend freedom and to continue to build upon this great gift they have left us. We must do so in a way that would make them proud of us all.
It's the least we can do to honor their memory and their sacrifice.
Barry Richard is the host of The Barry Richard Show on 1420 WBSM New Bedford. He can be heard weekdays from noon to 3 p.m. Contact him at barry@wbsm.com and follow him on Twitter @BarryJRichard58. The opinions expressed in this commentary are solely those of the author.
More From WBSM-AM/AM 1420