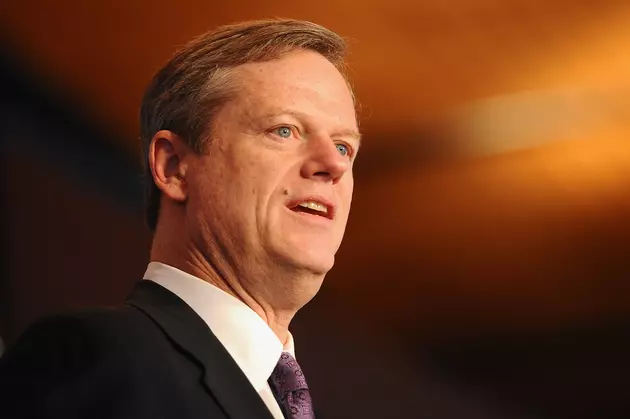 OPINION | Barry Richard: State Workers Demand Their Own Raises
Maddie Meyer/Getty Images
Massachusetts taxpayers, still reeling from recent massive pay raises given to state lawmakers, constitutional officers and judges had better be ready to give some more because here come the unions.
Last December Governor Charlie Baker approved a 4.2 percent pay hike for members of the Massachusetts House and Senate and constitutional officers including himself and Lt. Governor Karyn Polito. Not satisfied, legislative leaders rang in the new year a month later by fast tracking a second raise in the form of stipend hikes. Our beloved State Senator Mark Montigny saw his pay increase by a reported 79% while the rest of the delegation had to settle for just north of 30%. Nice, huh?
So, with all of the charitable giving out of the way you might think that the taxpayer would get a break for a while, right? Come on, people! This is Massachusetts! You should know better than that.
While all of the pocket padding has been occurring the state's public employee unions have been watching closely and taking notes. And now it's their turn for a payday.
There are ten contracts covering some 35 thousand state employees under the Governor's purview. Five of those contracts have now expired, two were extended into next summer and three expire at the end of this calendar year. They are State Police, nurses and firefighters. The unions have been watching pay raises being handed out like candy and now they want a piece. They said as much in a letter sent to Baker last week.
The State House News Service reports that several of the largest public employee unions have expressed "deep disappointment" in the Baker Administration's efforts to negotiate new deals. SHNS says the correspondence was signed by the heads of the National Association of Government Employees, SEUI Local 509, the Massachusetts Nurses Association, OPEIU Local 6, SEIU Local 888, AFSCME Council 93 and the Massachusetts Teachers Association. The unions feel Baker is lowballing them on issues of wages and health care.
How do you tell the staff there is no more feed in the trough after you and your pals have been bellying up for the last year? It gets even tougher when all of this is going down while you are attempting to win re-election next year while your progressive opponent Setti Warren might be only too happy to open up the feeding bag.
But again, this is Massachusetts. There are plenty of suckers...er, ah...taxpayers out there to stick with the bill. What the hell, pay raises all around!
Editor's Note: Barry Richard is the afternoon host on 1420 WBSM New Bedford. He can be heard weekdays from Noon-3pm. The opinions expressed in this commentary are solely those of the author.
More From WBSM-AM/AM 1420