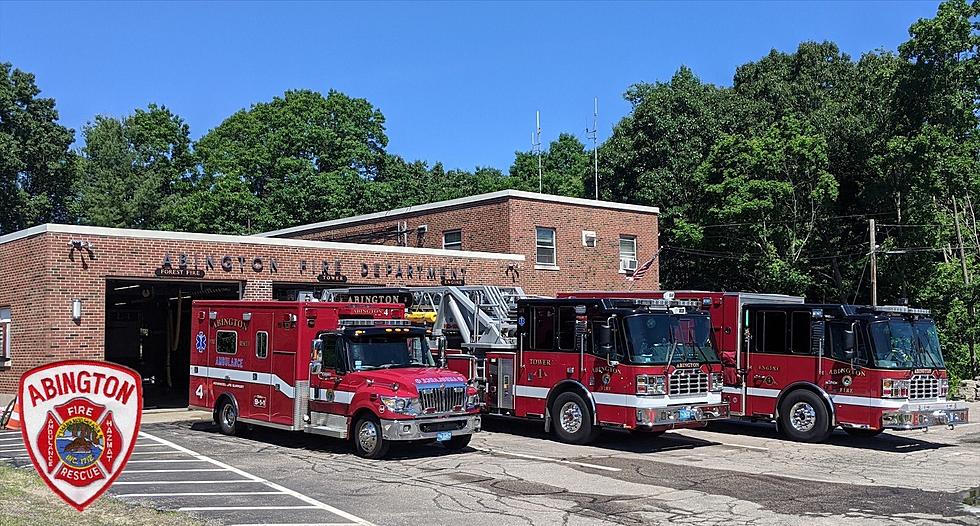 One Killed, Another Injured in Abington Fire
Courtesy Abington Fire Department/Facebook
ABINGTON — A two-alarm fire in Abington early this morning has killed one person and injured another, according to a statement from local and state officials.
Abington Fire Chief John Nuttall, State Fire Marshal Peter Ostroskey, and Plymouth County District Attorney Timothy Cruz said Abington firefighters responded to 736 Linwood St. at around 3:45 a.m. Thursday after a 911 call.
Crews arrived to find the home fully engulfed in flames, with heavy smoke conditions.
Authorities said one adult was taken to an area hospital, and another adult succumbed to their injuries.
The person who died is not being identified until all of their family is notified.
Fire crews from Brockton, East Bridgewater, Hanson, Rockland, Weymouth, and Whitman provided mutual aid, and Norwell Ambulance also responded during the incident.
Investigators from the Abington Fire Department and state police from the State Fire Marshal's office and the D.A.'s office are working to determine the cause of the fire.
No further details were disclosed.
How to Prevent Conflict With Coyotes During Mating Season on the SouthCoast
From January to March, Eastern coyotes are spotted much more frequently as they venture out in search of a mate. This is potentially dangerous for pet owners and homeowners, and Mass Wildlife has provided some tips on how to stay safe.
Have Fun and Be Flirty With These Low-Pressure Date Ideas
Not every date has to be the most romantic, stare-deeply-into-each-others-eyes date ever. Sometimes you just want to have some fun and get to know each other. So when you want to keep things casual and have a good time, these local date options may be the way to go.
More From WBSM-AM/AM 1420