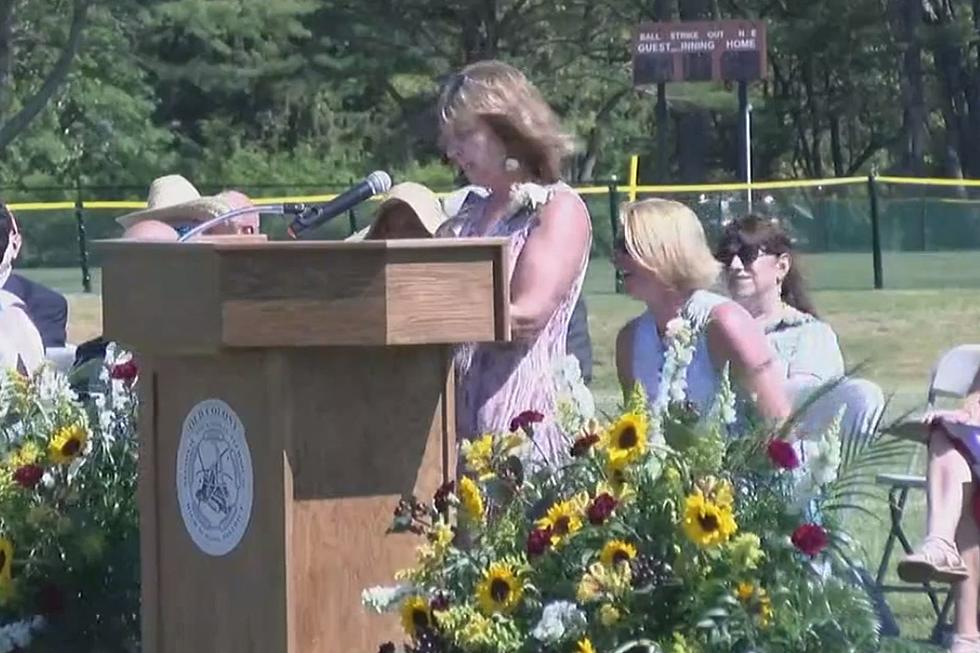 Old Colony Janitor Delivers Commencement Invocation
Old Rochester Community TV via Facebook
Dolores Furtado has been a janitor at Old Colony Regional Vocational Technical High School in Rochester for the past 34 years, but to the students and staff at the school, she is affectionately known as "Dolly."
At this year's graduation, principal Mike Parker decided that the retiring janitor would be the ideal person to deliver the invocation.
"Every year we try to come up with somebody we think made an impact here at Old Colony, and she brought a great message for the students," Parker said.
That message from Furtado? Keep striving to do things that are outside of your comfort zone – things like delivering speeches at high school graduations, something that Dolly had never done before.
"When he (Parker) first asked me to give the speech, I said no," she laughed. "I was honored, but I was nervous because I had never given a speech in my life. I was emotional, and I ended up agreeing to do it."
Furtado said that she remembers when some of the school's instructors were students themselves at Old Colony.
"I even remember some former students that are now grandparents of some of the kids here now," she said. "That's what happens when you stay someplace long enough."
In her speech, Furtado strung together some pieces of advice that she had collected at the school over the years, and punctuated them with "Now take what you have learned, and kick some ass!" The crowd erupted in cheers for their beloved janitor.
After 34 years, Furtado wraps up her final day at Old Colony today. What does she plan on doing?
"Right now, absolutely nothing," she said. "I'll do some camping and traveling later on, but for right now, I'm just going to relax."
Top 10 SouthCoast Public High Schools
U.S. News and World Report
has released its
high school rankings
. Here are the Top 10 on the SouthCoast.
Old Rochester Regional High School Senior Parade, Class of 2021
Michael and Maddie took the Fun107 van for a ride and joined the senior parade for ORR. Here are some of the best moments.
More From WBSM-AM/AM 1420