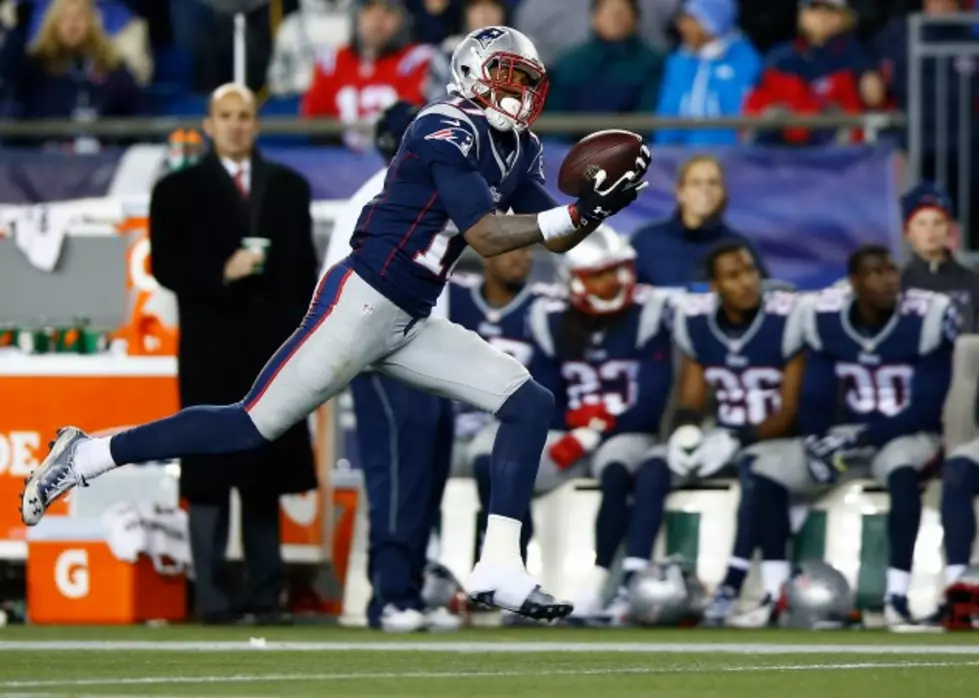 New England Patriots Final Preseason First Half Thoughts
Jared Wickerham/Getty Images
The New England Patriots enter halftime of their final preseason game against the New York Giants tied 6-6.
Here are some thoughts on the first half of play:
Lindley Gets The Start- Third string quarterback Ryan Lindley has seen all the action in tonight's final tune up for the regular season as New England has decided to rest starter Tom Brady and backup Jimmy Garoppolo. Lindley will most likely be cut in the coming days as Brady's 4-game suspension for Deflategate was nullified earlier today and the Pats don't regularly carry three quarterbacks on the roster. In what is probably an audition for a backup role elsewhere, Lindley has proved to be adequate, going 10-24 for 121 yards.
Dobson Looks Good- After making a few nice plays last week, receiver Aaron Dobson has led all Patriots in receptions so far with four catches for 56 yards including a 24-yard grab. He looks like a lock to make the roster.
Wayne Gets More Playing Time- Recently acquired veteran Reggie Wayne has seen a lot of action with the offense tonight. It doesn't seem that he's on the roster bubble, but the Pats just probably want him to get as much reps in as possible. Wayne has struggled trying to link up with Lindley, however, making just two catches while being targeted a handful of times. He has drawn a pass interference penalty, though.
Kicking Game Looks in Mid-Season Form- Stephen Gostkowski has drilled both field goal attempts so far tonight and punter Ryan Allen has booted four punts for an average of slightly over 47 yards a kick.
Offensive Line Still Struggling- The offensive line has struggled keeping Lindley and the backs upright so far. It's an issue they've struggled with all preseason.
White Performing Well- Running back James White, who is looking to be the team's top third down back has had a successful first half, rushing seven times for 26 yards.
Secondary Guys Getting Last Looks- Potential backup cornerback options Logan Ryan and Robert McClain have seen a lot of action so far in the defensive back field. Both have played fairly well and each has 5 tackles, though McClain picked up a penalty for a late hit.  Bubble guys Tavon Wilson, Nate Ebner and Dax Swanson have also seen a lot of the field so far.
More From WBSM-AM/AM 1420