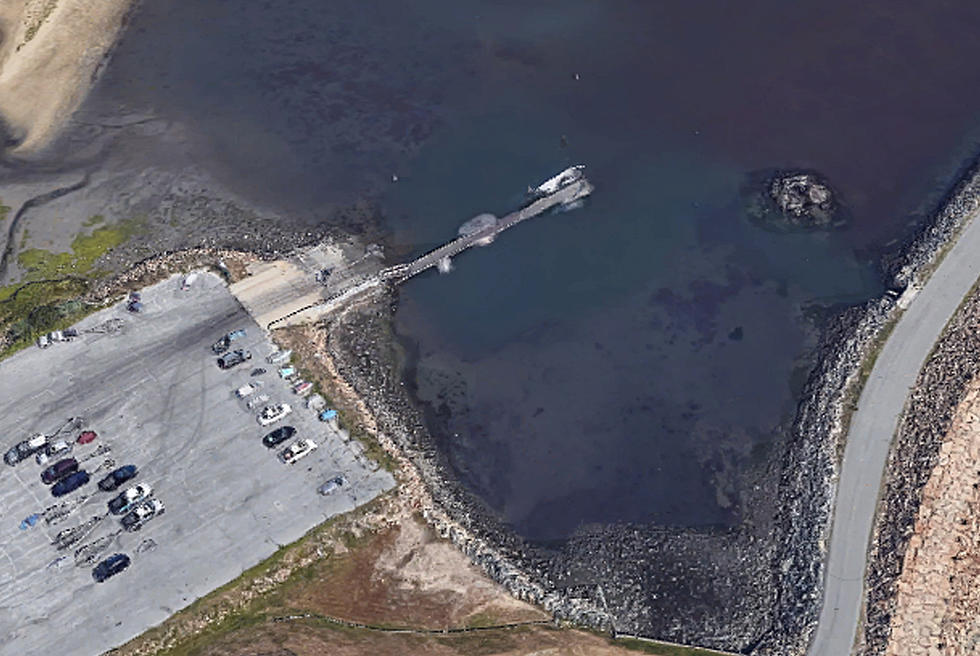 New COVID Rules Bar Non-Massachusetts Plates from State Boat Ramps
Google Maps
During the COVID-19 pandemic, state-owned inland and coastal boat ramps in Massachusetts will be open only to vehicles with Massachusetts plates. That's just one rule issued Monday by state regulators to cover boating and marine activities during Gov. Charlie Baker's stay-at-home advisory, which is now scheduled to last through at least mid-May.
The April 27 guidelines, issued by the Executive Office of Energy and Environmental Affairs, apply to inland and coastal boat ramps and canoe launches on state property and to recreational, commercial, and for-hire boating in general.
Under the rules, ramps will remain open subject to available parking. A ramp will be considered closed if all parking is full. Illegally parked cars will be ticketed and may be towed. All users are advised to practice social distancing and to allow appropriate space for others. Boaters are asked to push off quickly, and non-boaters are not allowed at the launch area. Upon return, users are asked to load up and move along.
Use of ramps for organized fishing tournaments, derbies, or events is prohibited. Loitering on ramps or using them for anything other than launching boats is not allowed. Parking at ramps for activities other than launching boats -- including accessing coastal beaches -- is also prohibited.
Coastal boat ramps managed by municipalities remain open subject to the discretion of the city or town.
For recreational boating in general, the state asks that only persons from the same household be together on a boat at one time. No gathering of persons from multiple households will be permitted on boat ramps, docks, or piers. All recreational boating is subject to the discretion of local officials, harbormasters, and law enforcement, including the US Coast Guard.
All recreational watercraft shall remain a safe distance apart. Tying boats together is prohibited. Masks or face-coverings should be worn in public in accordance with the Department of Public Health's advisory when social distancing is not possible.
A separate set of guidelines pertain to commercial boating.
Maritime transportation workers, dredgers, port workers, mariners, ship crewmembers, pilots and tugboat operators, equipment operators, maritime-specific medical providers, and ship supply, chandler, and maintenance and repair companies have all been deemed essential services under the governor's order.
Commercial fishing is considered an essential part of the food supply chain and will continue under existing rules. Workers are advised to follow public health guidance to minimize interactions with each other and the public.
For-hire boating will essentially come to a halt. This includes charter fishing, sailboat rentals and lessons, canoe and kayak rentals, whitewater rafting and tubing rentals, and whale watches and pleasure cruises.
The full guidance can be downloaded at this link. Baker's stay-at-home advisory is currently set to expire on May 18, but certain restrictions may be extended beyond that date.
Enter your number to get our free mobile app
More From WBSM-AM/AM 1420