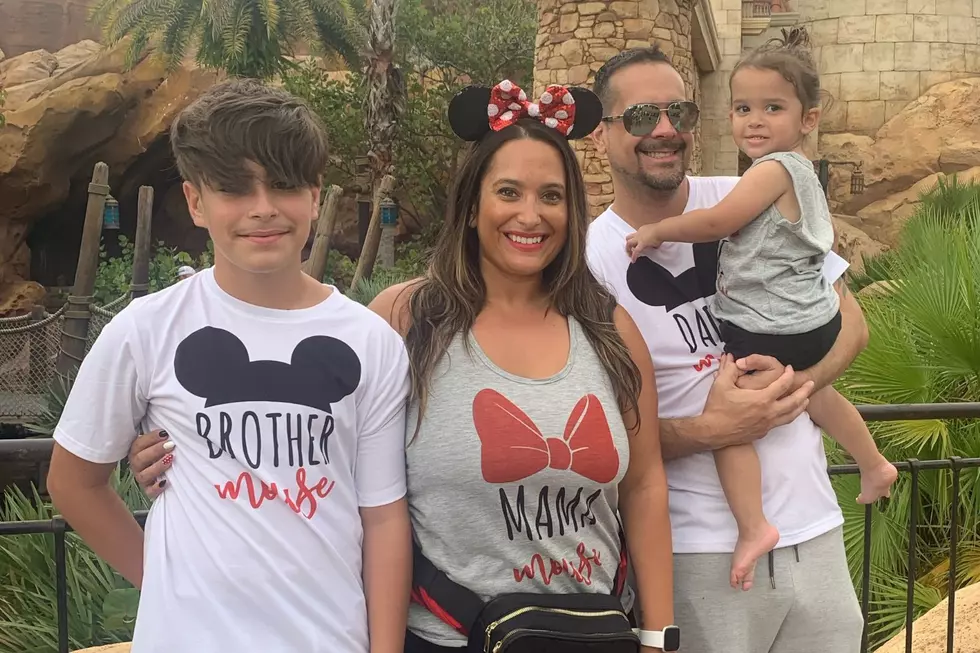 New Bedford Woman Encourages Others to Listen to the Signs After Surviving Frightening Heart Blockage
Courtesy of Melissa Souza
In 2017, Melissa Souza of New Bedford underwent a Spontaneous Coronary Artery Dissection (SCAD) when a blockage was found in her heart at age 29. Five years later, she is making it her mission to spread awareness about heart health, as she is living proof that even a healthy, young adult needs to be aware of the signs the body might be sending.
Melissa's Story
"I was the healthiest I had ever been," Souza said. In 2017, she quit smoking cigarettes and switched over to e-cigarettes. One night, while at a wedding with her boyfriend, she felt a crushing sensation in her chest while using her e-cigarette.
"It was a weird sensation, but it went away," she said.
Over the next two days, the weird pain came and went. It was alarming to Souza, but still, she brushed it off. By the third day, she decided to go to the doctor.
Her primary care physician ordered an electrocardiogram to examine her heart and the result was "fine," Souza said, so she was sent home. The pain, however, persisted.
Over the next three-and-a-half weeks, Souza continued to visit her doctor with chest pain. She advocated for herself by demanding attention, and after almost a month, she was administered a stress test that revealed a blockage near her heart.
Spontaneous Coronary Artery Dissection (SCAD)
"The doctor said if I didn't advocate for myself, I was a ticking time bomb to have a massive heart attack," Souza said.
The doctors couldn't understand why this was happening to a healthy 29-year-old with perfect cholesterol, but a trip to Mass General resulted in a SCAD diagnosis, an emergency condition that occurs when a tear forms in a blood vessel in the heart. SCAD is short for spontaneous coronary artery dissection
"This is not your typical heart attack. This is happening to young, healthy women," Souza said.
Symptoms can include chest pain, a rapid or fluttering heartbeat; pain in the arms, shoulder, back or jaw; shortness of breath; sweating; unusual or extreme tiredness; nausea and dizziness.
Listen to Your Body When it Comes to Heart Health
Souza shared that SCAD is the leading cause of heart attacks in pregnant and postpartum women.
The Mayo Clinic reported this condition commonly affects women in their 40s and 50s, though it can occur at any age and in men as well. The scary component of SCAD is that it is typically not paired with risk factors for heart disease, like high blood pressure, high cholesterol or diabetes.
Souza pleads with women, especially, to listen to their bodies.
"I feel like us, women, take of everyone else first, and put ourselves second," she said. "Listen to your body. You know when something is not right."
Souza will be 35 in March, with two, bright children and a devoted partner. She lived to see another day because she chose to listen to her body and advocate for herself.
In honor of Heart Health Month and SCAD Awareness week (Feb. 19-25), keep Melissa Souza's story in mind and pay attention to what your body is telling you.
25 Successful SouthCoast Women Whose Hard Work Paid Off
Women's History Month has come and gone, but these SouthCoast women deserve recognition all year long for their hard work and success. We know there are many, many more out there, and we hope these ladies, in their own words, honor the local network of female entrepreneurs that grows stronger by the day.
LOOK: Milestones in women's history from the year you were born
Women have left marks on everything from entertainment and music to space exploration, athletics, and technology. Each passing year and new milestone makes it clear both how recent this history-making is in relation to the rest of the country, as well as how far we still need to go. The resulting timeline shows that women are constantly making history worthy of best-selling biographies and classroom textbooks; someone just needs to write about them.
Scroll through to find out when women in the U.S. and around the world won rights, the names of women who shattered the glass ceiling, and which country's women banded together to end a civil war.
More From WBSM-AM/AM 1420