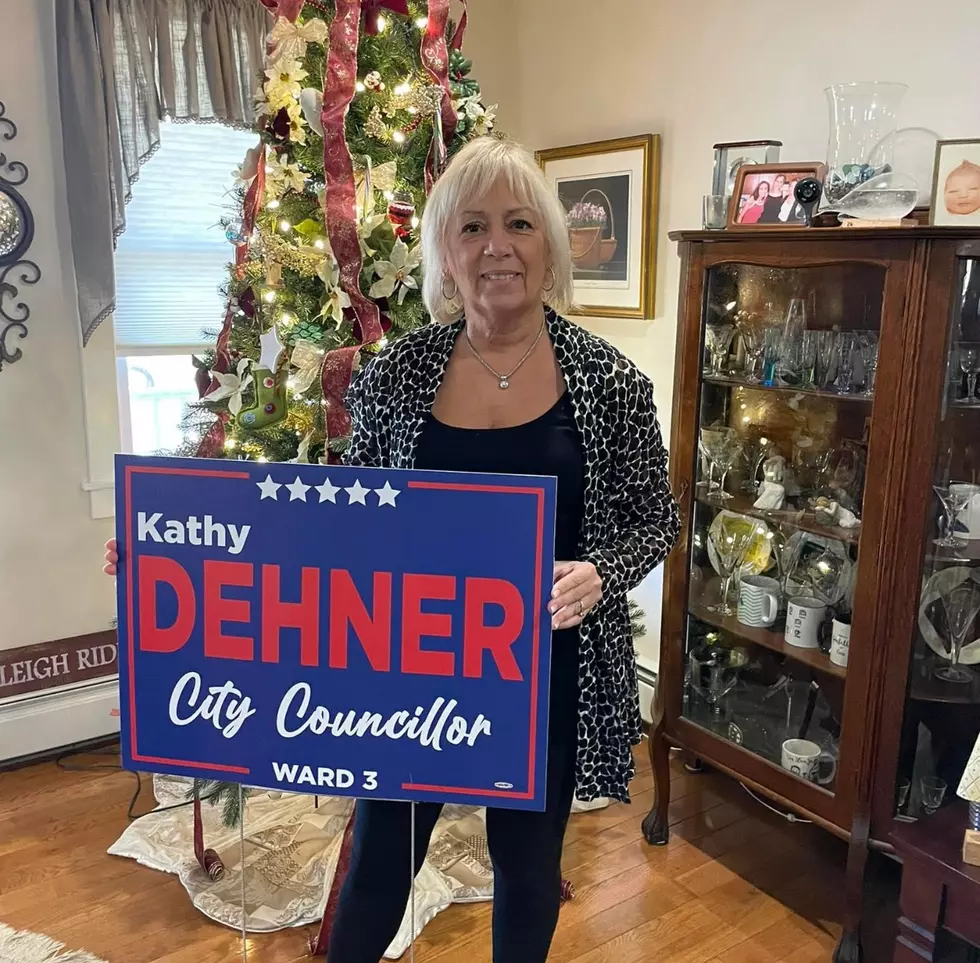 New Bedford Ward 3 Candidate Dehner Has City Council and Business Experience
Kathy Dehner via Facebook
With the resignation of New Bedford Ward 3 City Councilor Hugh Dunn, the special election has drawn a robust field of qualified candidates who each bring their own perspective to the race.
Former Ward 3 Councilor Kathy Dehner is the only candidate, however, that can say she knows the job.
Dehner was elected to the city council in a special election in 2008 and served until 2012. Her tenure on the council ended when she was defeated by Henry Bousquet in the 2011 city election.
Dehner said in a recent appearance on WBSM's SouthCoast Tonight that during her re-election bid in 2011, she was dealing with difficult matters in her personal life. She that those matters are well behind her and that she is in a position where she can represent the people of Ward 3 dutifully as she had before.
It's not only her experience as a councilor but her private sector experience that Dehner says makes her the candidate best qualified represent the Ward.
"I've been a real estate broker for 32 years," Dehner said. "So I definitely understand home values and being a business owner. I owned Java Jungle. I owned Center Street Realty. I know the needs of business people as well."
Dehner said besides public safety, which is she believes to be the chief concern for residents of New Bedford, one of the main issues residents are facing is high taxes.
"Our taxes are crazy," she said. "So what's the solution for that? In my opinion, we've got to bring more businesses in, and I stood on that platform back when I was a councilor. That's how you get more revenue into the city. That's how you take the burden off of the homeowners."
Dehner echoed the same concerns as the most of the residents of Ward 3 regarding the increased traffic congestion that could come with the Advanced Manufacturing Campus that will be built on New Bedford's city-owned golf course on Hathaway Road, but she also wants to know why the city is having a difficult time securing a bid for available space.
"As far as the business aspect of that, I want to find out what we're doing to really promote that," Dehner said.
"We have to market our city," she said. "We have to really let people know what's available for businesses and what we can do to help them succeed."
Dehner said that she is a lifelong resident of the city and that her and her family have all rooted themselves in the same neighborhood in Ward 3.
"Our city matters to me," she said. "I know the city. I know the issues. There's always a way to figure out some type of solution to any issue that (residents) have, and I want to be their voice – because I'm one of them. I'm a resident of New Bedford."
Listen to Kathy Dehner's full interview on WBSM's SouthCoast Tonight:
New Bedford Acushnet Ave Fire 12-2-2022
Sixteen people were displaced as New Bedford firefighters battled a blaze in an apartment over a florist shop on Acushnet Avenue on the afternoon of December 2.
New Bedford Purchase Street Fire 11-25-2022
Firefighters battled flames in a vacant building located at 1899 Purchase Street in New Bedford on the morning of Black Friday.
More From WBSM-AM/AM 1420