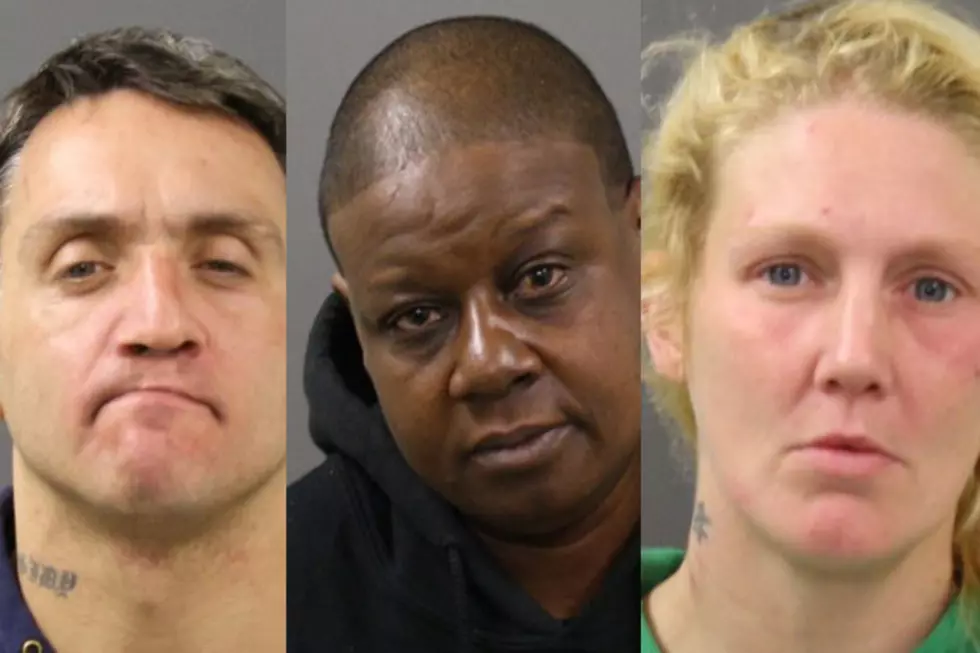 New Bedford Trio Breaks into Dead Man's Apartment
New Bedford Police
New Bedford Police arrest three people after they broke into the home of a man who had just passed away.
According to Detective Captain Steve Vicente, police responded to a break-in in progress at 109 Tallman Street late Tuesday night and observed three people carrying a 72-inch flat screen television out of the first floor apartment. The officers quickly arrested the trio, identified as 39-year-old Corey Chase, 48-year-old Gwendolyn Alcorn, and 36-year-old Sherrie Costa.
The apartment belonged to a 65-year-old resident who had passed away of natural causes hours before the burglary. Officials had already been to the home to remove the deceased man.
Police say Costa, who lived on the second floor of the Tallman Street building, was well aware her downstairs neighbor had passed away.
The trio have been charged with breaking and entering in the nighttime with intent to commit a felony, larceny in a building, and possession of burglary tools.
More From WBSM-AM/AM 1420