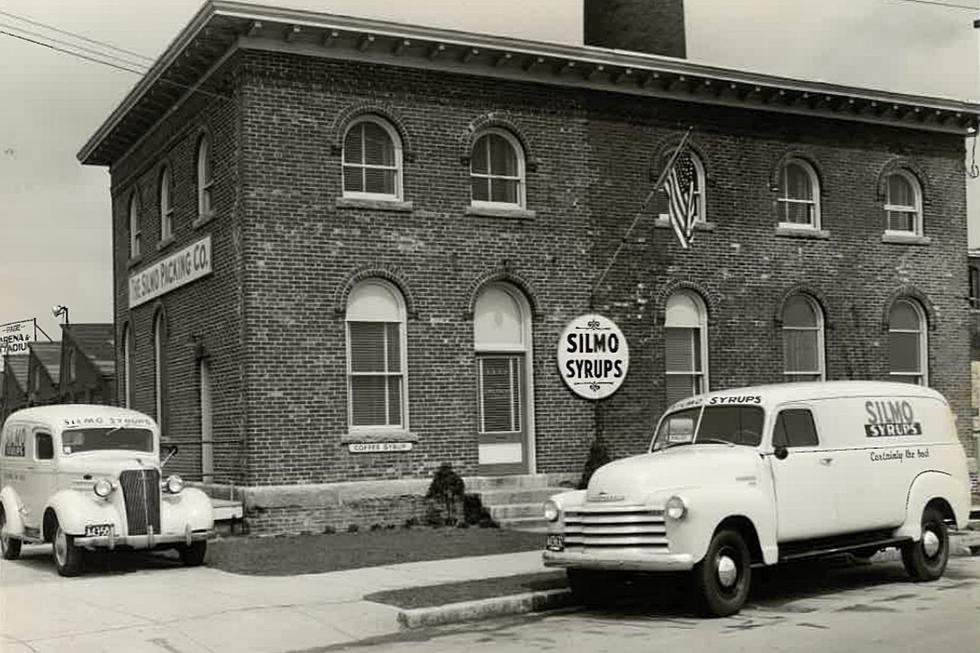 Don't Rule Out a Comeback for New Bedford's Famous Silmo Syrup
Gonsalves Hollywood Studio New Bedford
Tony Soares, the owner of Inner Bay Café, was in a good mood Friday night. It was his 60th birthday, and he was celebrating surrounded by friends and family at his restaurant. Cake and champagne were passed around as the crowd sang "Happy Birthday."
Soares was excited to show us some of the incredible and historic photos that he has found inside his Cove Road restaurant. Those who are old enough will remember when the restaurant was home to one of the most popular brands of coffee syrup in America, Silmo Syrups.
According to Soares, the name "Silmo" was derived from the two men who made the syrups:  Silva and Morais. They are believed to be the two men in the white lab coats shown below in the 1951 photos from the Silmo Plant Laboratory (as they labeled it in the photographs).
Silva and Morais sold the Silmo brand to Manny Correia and Manny Martin in 1973, who owned the company until 1989. Martin is the late grandfather of New Bedford City Councilor Ian Abreu, whose family now owns the Silmo name.
Silmo Syrup was best known for its coffee syrup, but the company also manufactured an array of other syrups and sodas.
Abreu said the recipes still exist for all of them.
"We have a folder with all of the recipes. We have them all," he said. "It's not just the coffee syrup. It's strawberry, chocolate, vanilla, there are recipes for sodas in that folder. Ginger ale, root beer, orange soda, sarsaparilla, and a pina colada mix."
It has been more than 20 years since Silmo has produced any coffee syrup in New Bedford. We asked Abreu if his family had any plans to put the recipes to use. He admits it is something he thinks about, but there are no active plans to do anything at this time. However, Abreu said his family hasn't ruled out the possibly of a re-launch of the Silmo Syrup brand in the future.
Could coffee milk mustaches make a comeback on the SouthCoast? We shall see.
New Bedford's Silmo Factory Circa 1951
Did you know that Silmo coffee syrup used to be made right here in New Bedford? It was manufactured in the current Inner Bay Cafe building. Here are some throwback photos from 1951.
25 New Bedford Bars That Are No Longer Here, But That We'll Never Forget
From 908 to the Regal Beagle on Acushnet Ave, these are the bars that are no longer with us but never forgotten.
Online Reviews of New Bedford's Ash Street Jail and Dartmouth's Bristol County House of Correction
You've read reviews of SouthCoast restaurants, hotels and retail shops, but have you ever read feeback about our correctional facilities?
More From WBSM-AM/AM 1420