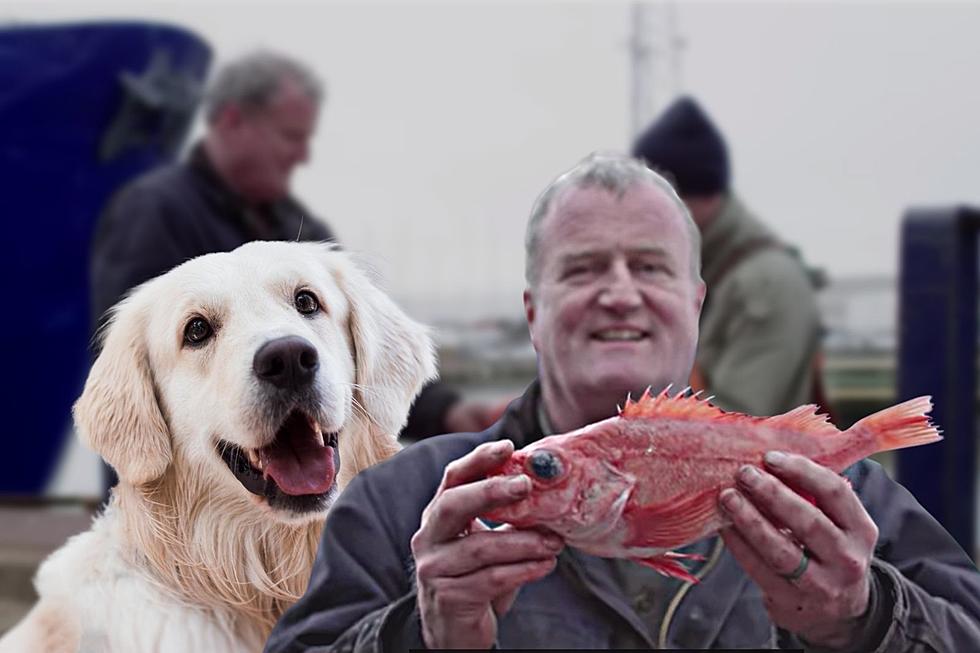 New Bedford's Waterfront Even Gives Us Pet Food
Champion Petfoods/Youtube
You probably know about New Bedford's role in the fishing industry and how it continues to supply fresh fish and economic growth to the city, but did you know our pets are benefitting from the efforts, too?
Local fresh fish isn't just for your favorite restaurants and grocery stores. The New Bedford waterfront is also busy supplying high-quality sources of protein to our four-legged friends.
On Monday, Bay State Pet in Taunton highlighted the work of NORPEL Premium Seafood in New Bedford. Eoin Rochford, manager of NORPEL, shared how NORPEL takes pride in providing several types of fish to Champion Petfoods, creators of a popular brand called Acana that has been feeding cats and dogs since 1985.
From herring to mackerel, NORPEL plays a huge part in allowing brands like Champion to be innovators in pet specialty foods.
"One thing I'm very impressed about with Champion is they are very specific with the ingredients they need," said Rochford. "Champion always insists on getting the whole fish so that they have all the protein."
Dog food no longer has to be mystery meat thanks to efforts like this New Bedford business, and that's something any pet lover would appreciate.
"Headquartered on Fish Island in American's No. 1 seafood port in New Bedford, NORPEL producers and procures the world's best seafood ingredients for pet food producers," said NORPEL. "NORPEL sources only the best raw materials from producers and offers a wide variety of species to choose from, both Wild-Caught Fisheries and Aquaculture producers."
New Bedford's ports continue to prove just how important they are to the flow of commerce on the SouthCoast and beyond.
If you want your pet to eat local and eat healthily, find Acana pet food in these SouthCoast pet stores:
Mellisa's Pet Depot, Fairhaven
8 Sarah's Way, Fairhaven, MA 02719
Mellisa's Pet Depot, North Dartmouth
83A Faunce Corner Mall Road, Dartmouth, MA 02747
Pet Supplies Plus
8 Fairhaven Commons Way, Fairhaven, MA 02719
500 South Street W, Raynham, MA 02767
Marvin Grain Co.
31 Cove Road, Dartmouth, MA 02748
Diamond in the Ruff
211 Middle Road, Acushnet, MA 02743
Emma Marie's Grooming
19 County Road, Mattapoisett, MA 02739
Petco
473 State Road, North Dartmouth, MA 02747
#206, 2421 Cranberry HWY, Wareham, MA 02571
35 Davis Straits Road, Falmouth, MA 02540
Uptown Dog Cape Cod
410 West Falmouth Way, #741, West Falmouth, MA 02574
Papa Bow Wow's Play
505 Bay Street, Fall River, MA 02724
New Bedford's 20 Most Popular Dog Breeds
We found out the 20 most popular dogs people own in New Bedford.
Fall River's Top 10 Most Popular Dog Breeds
We reached out to Fall River's city clerk to find out the top 10 licensed dog breeds in the city.
More From WBSM-AM/AM 1420