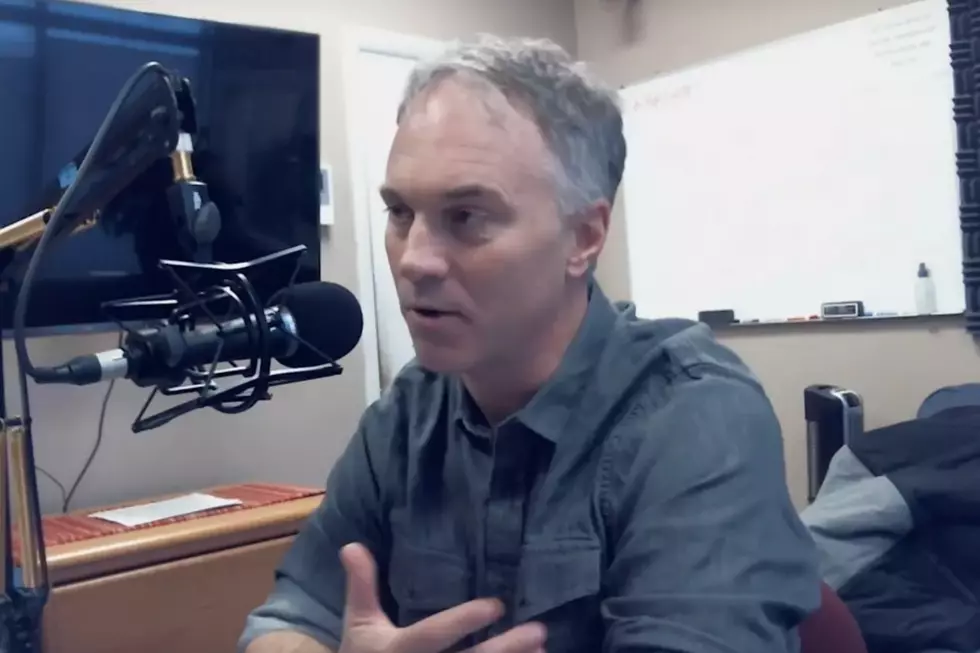 New Bedford Mayor Asks for Common Sense With Henri
WBSM1420 via YouTube
New Bedford Mayor Jon Mitchell is urging city residents to be properly prepared for what is to come this weekend when Tropical Storm Henri likely hits the SouthCoast, potentially at hurricane force.
"We have to take this storm seriously," he said this morning on WBSM. "There's going to be a lot of rain, a lot of wind, and we have to be watchful for storm surge, especially in the low-lying areas in the south end."
When there's an astronomical high tide, the neighborhood around Padanaram Avenue becomes defenseless during a storm. "City workers will go throughout that entire neighborhood, letting residents know what to look out for," Mitchell said.
Padanaram Ave is outside the city's hurricane barrier and that's a vulnerable area that floods quickly if there's a storm surge combined with an unusually high tide. The easiest way to describe storm surge is the hurricane's strong winds push a wall of water into shore, which causes flooding.
Almost 30 years ago to the day, Hurricane Bob was the last tropical cyclone to give this area a very expensive walloping, to the tune of $680 million in New England and $39 million in Massachusetts alone. If this storm mimics Bob with a direct hit, there will most likely be a lot of power outages caused by trees and telephone poles falling on electrical wires, flooding in low places and boats pushed onto land. During Bob, local residents watched the storm surge swallow up the Coggeshall Street bridge under two feet of water.
All eyes will be on the New Bedford hurricane barrier that goes across New Bedford and Fairhaven Harbor. With that section of town in mind, Mitchell said, "we'll be closing off parts of the south end, like Fort Taber, the Harbor Walk and the Cove Walk by Saturday night (at) the latest."
Mitchell is aware that as a coastal city, people like to flock to the beaches to watch the storms come in, "but with this storm, it's too dangerous, so I'm asking residents to use common sense here. We don't want people going to the beaches, during a time like this, when the rip tides can be lethal," he said.
Mayor Mitchell said he'd give the community regular updates during the storm on the radio and digitally. WBSM will have a special broadcast Sunday, Aug. 22, from noon to 4 pm, and report live during the storm.
Abandoned North Truro Military Base is a Peek Into 1950s Cape Cod
After closing in 1994, the North Truro Air Force Base has been left untouched. Decay, destruction and graffiti have taken over many of the buildings, but some family belongings can still be spotted. The area is now in the possession of the National Parks Service, and according to an update on
Atlas Obscura
from June 2021, the base had been fenced off and locked tight to visitors hoping to get a glimpse inside the historical Cape Cod site. Luckily,
YouTuber @Exploring With Josh
took viewers inside the base back in 2015, so we can still take a peek inside the long-abandoned property.
More From WBSM-AM/AM 1420