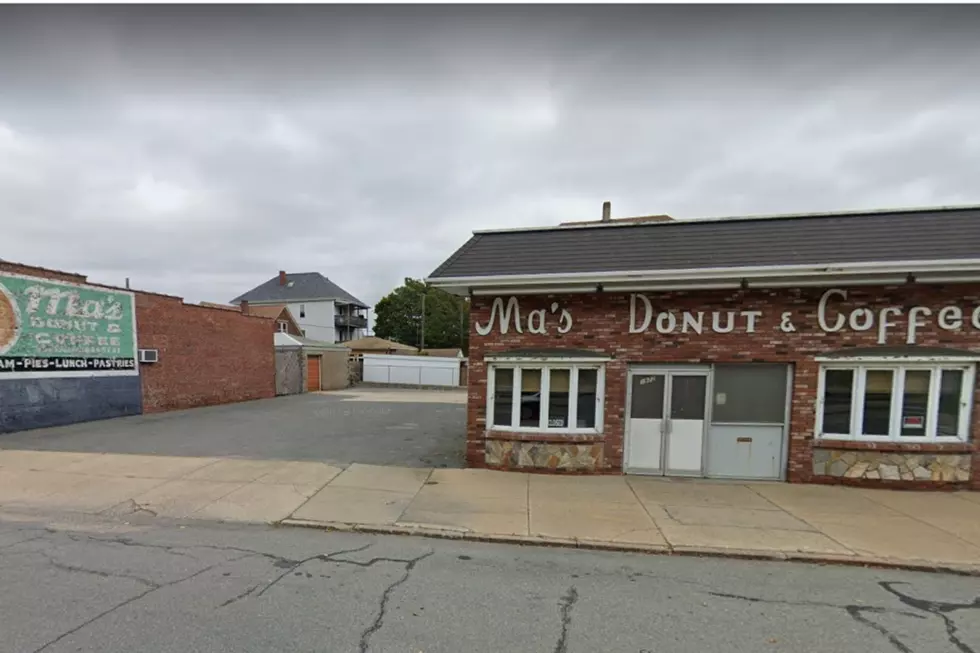 New Bedford Ma's Donuts Must Change Its Name After 66 Years
Google Maps
After operating for the past 66 years as Ma's Donuts and Coffee Shop, the New Bedford icon must now change its name or face a lawsuit filed against them by another donut shop in Rhode Island for trademark infringement.
The news became public at 4 p.m. on Thursday after the owners of the New Bedford shop took to Facebook to share the situation and reach out to the public to help come up with a new name for the beloved institution.
"It is with heartfelt sadness that we have to announce the changing of the name for Ma's Donuts. We have been informed of a potential trademark infringement from a Rhode Island-based donut shop, who took the liberty of trying to capitalize on the Ma's Donuts name and trademarking it after we shut down," they wrote.
Ma's Donuts closed up shop back on July 2, 2016, because owners Sheila and Eddie Lemieux were ready to retire. But the news recently broke that their son Scott and his wife Lauren were looking to team up with Sheila and Eddie to re-open Ma's Donuts once again.
In today's post, they stated, "We are working hard at bringing you back the classic, no-gimmick donuts and coffee that you have all loved and grown up with." Ma's Donuts first opened in 1955 and had served generations of SouthCoast folks until its closing.
The Rhode Island shop, which is unaffiliated with the Lemieux family, also seemed as if it tried to capitalize on the news of the New Bedford Ma's impending re-opening. Everyone figured it would come to a head and only one Ma's could prevail with the name, and sadly, it won't be the New Bedford legend.
"We are incredibly saddened by this unfortunate event, but we promise to stick to our roots and provide you all with the classic real donut shop taste, smell, and feel you all deserve," the New Bedford owners wrote. "Some positive words from Sheila to the community are 'donut worry!' We are currently working on finding a name strong enough to represent the real Ma's donuts we all love."
They also promised that in addition to coming up with a new name, the Lemieux family would also provide updates soon on their expected re-opening date.
"We promise this, name or no name, no one and we mean no one, will ever beat the taste and feel of our classic donuts. We can't wait to see you all there!" they wrote, signing off as "The Original Ma's Donuts."
If you have any name suggestions, email them to me at Gazelle@Fun107.com.
Here are 50 of your favorite retail chains that no longer exist.
Anyone who would like to submit a name suggestion can email me at Gazelle@Fun107.com.
More From WBSM-AM/AM 1420