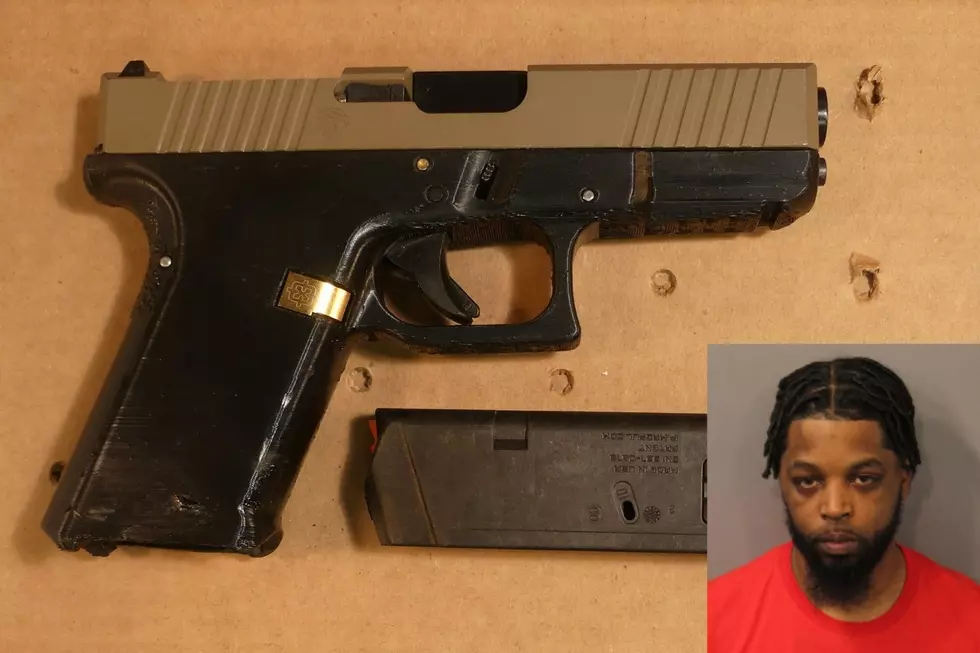 New Bedford Man Caught Outside Fall River McDonald's With Pills, Gun
Courtesy Fall River Police
FALL RIVER — Fall River police say officers have caught a wanted man with pills and an illegal gun after spotting him in a McDonald's parking lot yesterday.
According to police, at around 1:40 p.m. Tuesday, a patrol officer near the Brayton Avenue McDonald's saw 37-year-old Theodore Wilcox III leaving a car in the parking lot.
Wilcox had a warrant out for his arrest, and police said he was taken into custody without incident.
Police also said Wilcox gave a New Bedford address when he was booked.
A search allegedly found that he had a loaded Polymer 80 pistol hidden in his waistband, despite not having a license to carry a weapon in Massachusetts.
Police said he also had 115 Xanax pills, for which he does not have a prescription.
He is being charged with felony firearms offenses and possession with intent to distribute a Class A drug.
An investigation of the pistol is ongoing.
New Bedford and Fall River vs. Brockton
Here are five (or six) reasons New Bedford and Fall River beat out Brockton.
Not-So-Rave Reviews for Fall River's Braga Bridge
Love it or hate, most drivers on the SouthCoast use it several times a week. Now some of them have taken to Google to review their experience on Fall River's Braga Bridge.
More From WBSM-AM/AM 1420