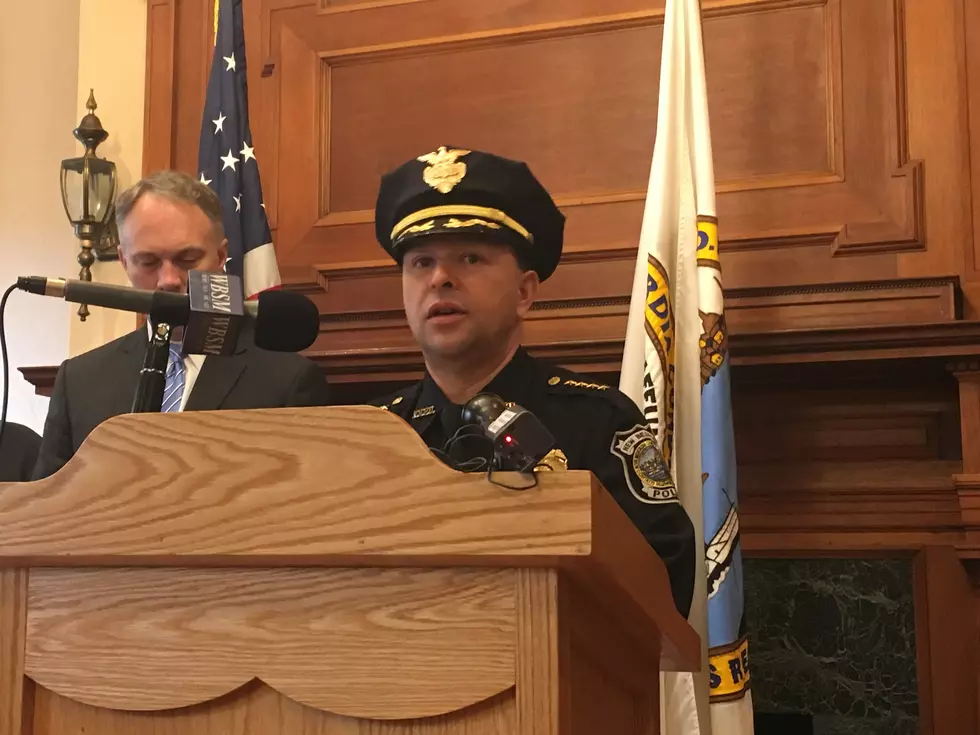 New Bedford City Council Deserves Answers From Cordeiro [OPINION]
Tim Dunn/Townsquare Media
The New Bedford City Council has asked Police Chief Joseph Cordeiro to appear before the Committee on Public Safety and Neighborhoods to answer questions about a shooting at an officer's apartment last month.
The officer was not at home when someone fired eight rounds into his Yale Street apartment in the wee hours of the morning. The shooter escaped and, as of this writing, remains at large. Though the ShotSpotter shot detection system failed to capture the gunfire, a camera mounted on a nearby pole was able to record the make and model of the getaway car as well as the license plate. Police traced the vehicle to Fall River and found it abandoned there a short time later.
Because the shooting went unreported until the officer returned from work and phoned it in, there was no communication about it over the police radio, nor was a BOLO (be on the lookout) advisory broadcast on the police radio. Most police officers were not informed until much later that day that an armed man who shot at an officer's home was on the loose.
Confronted with evidence to the contrary, Cordeiro eventually walked back a statement that a BOLO had been broadcast on the police radio. Mayor Jon Mitchell has yet to acknowledge that he misspoke in defense of Cordeiro's BOLO claim.
Councilors expressed anger during last week's meeting over Cordeiro's decision to keep the shooting from the public. Several said the failure to issue a broadcast BOLO advisory placed the lives of officers in jeopardy.
Councilor Hugh Dunn is demanding weekly crime updates from the police department, suggesting the Mitchell Administration is bent on keeping crime hidden for fear of impacting tourism.
The veil of silence created by the administration is frustrating to many of us and must end. The people of New Bedford have a right to know what is going on in their city. The administration, which includes the police brass, has no right to keep it from them.
Barry Richard is the host of The Barry Richard Show on 1420 WBSM New Bedford. He can be heard weekdays from noon to 3 p.m. Contact him at barry@wbsm.com and follow him on Twitter @BarryJRichard58. The opinions expressed in this commentary are solely those of the author.
READ ON: See the States Where People Live the Longest
Read on to learn the average life expectancy in each state.
More From WBSM-AM/AM 1420