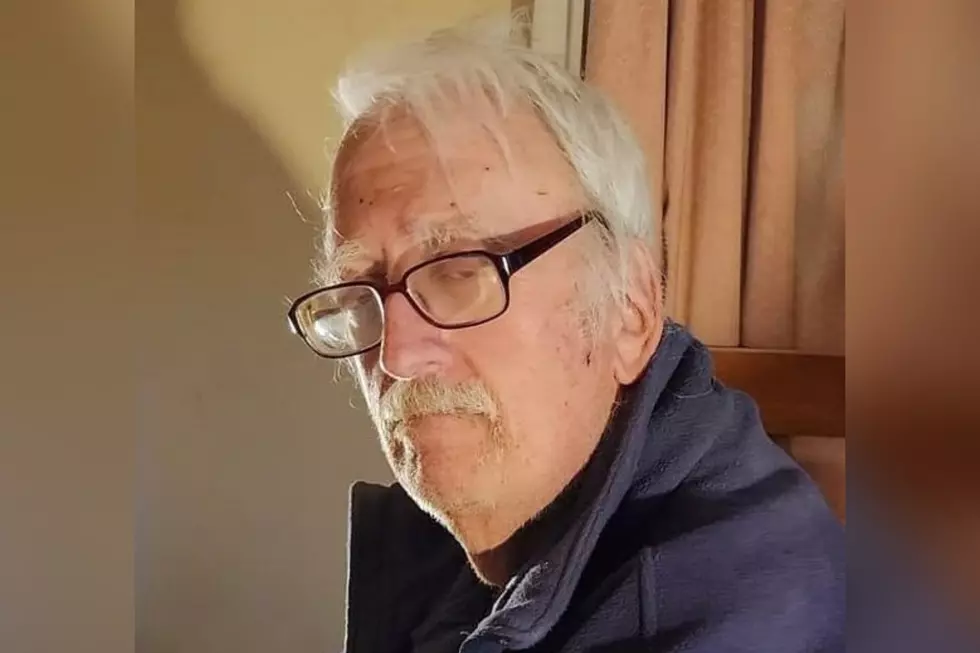 WBSM Remembers Longtime Caller 'Chuck' After His Passing
Courtesy Rock Funeral Home
We at WBSM were saddened to learn that longtime caller "Chuck" has passed away.
He passed away last Tuesday, January 17, at his home in New Bedford. He was 69 years old.
Chuck's actual name was Charles Moszczenski, and he was born in Acushnet and lived his entire life in New Bedford. He graduated from New Bedford High and received his Master's degree from Southeastern Massachusetts University (the current UMass Dartmouth).
As most astute listeners knew, Chuck was a chemistry and physics teacher at Apponequet for over 40 years until his recent retirement. He often provided a scientific perspective to topics discussed on air such as climate change, fuel production and electric vehicles. He recently broke down for listeners the potential discovery of nuclear fusion.
Chuck was a first-rate talk radio caller, but in all actuality should have been a talk show host himself. He had a wealth of knowledge on a variety of topics but never spoke about something he hadn't personally researched himself. The matter-of-fact style he must have had in his teaching certainly shone through in his calls.
He stretched the limits of just how much time you would give any one individual caller ("just one more thing" was his usual refrain as you tried to move him off the line), but it was always for good reason: you knew the longer Chuck spoke, the more angry callers he'd line up behind him, salivating at the chance to try to discredit everything he just said.
Yet they never could.
And of course, Chuck always ended each call the same way: "You be good."
We asked the WBSM talk show hosts to weigh in on the passing of one of the truly great callers.
Phil Paleologos
"Celeste and I were mourning Chuck's passing yesterday, remembering his loyalty and affection for the Shawmut Diner. As if everyone knew instinctively, the fourth stool down the counter, on the left side, was reserved for the masterly and hyper intelligent chemistry teacher, who loved debating anything from polemics to bird watching. We'll remember Charles Moszczenski as someone who would stand up for the downtrodden. In his Class of '72 yearbook, Chuck wrote that he would like to visit Switzerland someday. May he rest in eternal peace from a place that overlooks the mountains of Switzerland."
Barry Richard
"Chuck was a legend. He was a great talk radio caller because he understood how it all worked. Chuck and I were on opposite sides of most issues but I think we established a mutual respect for each other. Chuck always added to the program by encouraging others to call in response to him. He knew how to mix it up. Chuck will be missed."
Marcus Ferro
"We never met in person but from the brief and frequent interactions we had via his call-ins, he struck me as a thoughtful and intelligent person who wanted to move the important conversations forward. He was a master provocateur that would be able to invigorate the audience during periods of lull on the air. We will all miss his daily doses of passion and wit."
Chris McCarthy
"He was my science teacher at Apponequet and he continued to educate me every time he called into WBSM."
Ken Pittman
"Even as a recognizable voice which qualified as an arch nemesis of mine, I knew he really fought for what he believed to be right in his mind. Tough not to respect that much about Chuck."
Taylor Cormier, Executive Producer of The Howie Carr Show and Former WBSM News Director and Talk Show Host
"With Chuck dies an era of civility. He always made it a point to find common ground and something to chuckle over with the host before hanging up. Chuck, be good."
According to his obituary, Chuck – or "Charlie," as he was known to his family – is survived by his sister, Carol Bachand and her husband Henry; his nephew and godson, Michael Bachand and his wife Lisa; his nephews, Kevin Bachand and Keith Bachand; and several great nieces and great nephews. He was predeceased by his nephew David G. Bachand.
Chuck's services will be private, but his family said donations can be made in his memory to St. Jude Children's Research Hospital, 501 St. Jude Place, Memphis, TN 38105.
You be good, Chuck.
20 Photos That Prove the SouthCoast is Just as Beautiful in Winter
Sure, everyone loves the SouthCoast in summer — beaches, ice cream, outdoor concerts, all that good stuff. But the real ones know winter is just as good. Check out these gorgeous local landscapes! Can you figure out where they are?
More From WBSM-AM/AM 1420