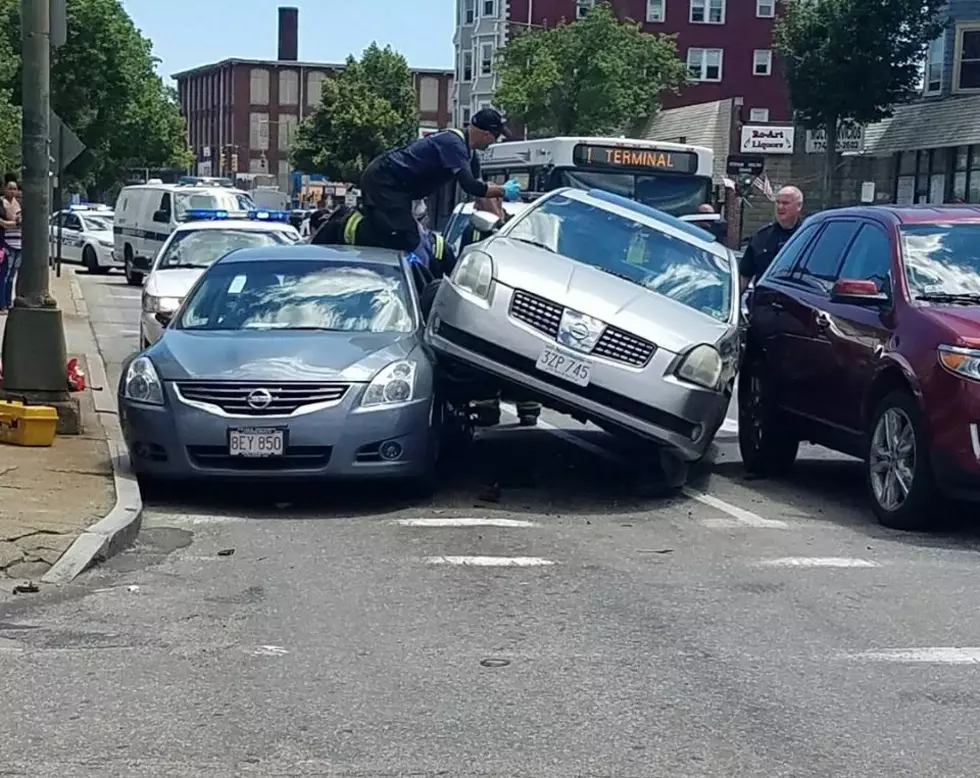 Motor Vehicle Chase Ends in Crash on Route 18
Photo courtesy of Anna Rodriques
Dana Lee Pires, 41, of 1959 Purchase St., Apt. 317, New Bedford was arrested Monday after leading police on a brief motor vehicle and foot chase while attempting to flee a traffic stop, striking two vehicles and causing minor injuries.
Pires was charged with failure to stop for police, reckless operation of a motor vehicle, two counts of failure to stop/yield, marked lanes violation, leaving the scene of a personal injury accident, and resisting arrest.
Police were attempting to stop Pires for a motor vehicle violation on South First Street when he failed to stop, going through a stop sign at Cove Street and South First Street and through the red light at the Cove Road and Rodney French Boulevard intersection. He then headed north toward Route 18, making no attempt to stop at the red light at Cove Street and Rodney French Boulevard.
At that location, he crashed into two vehicles and fled from his car, running on foot in the area of Wash World at the Cove Street and Rodney French Boulevard intersection. Police apprehended him in the area of Welcome Street.
An occupant of one of the vehicles Pires struck, a 48-year-old West Bridgewater man, suffered very minor injuries and was treated on the scene by medics.
The incident caused Route 18 to be briefly shut down.
The incident was reported at about 1:29 p.m.
More From WBSM-AM/AM 1420