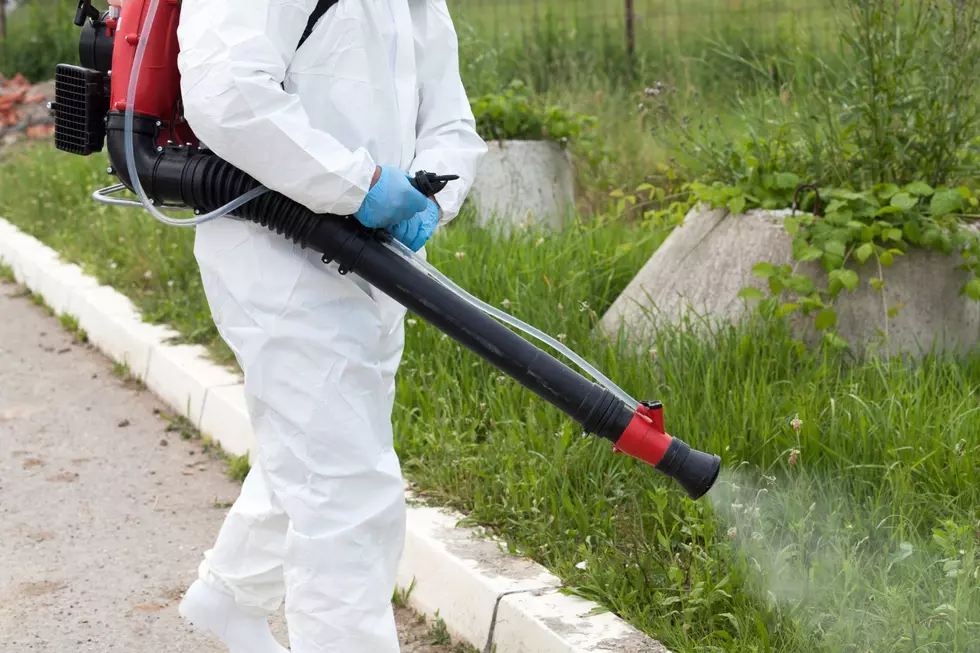 Weekly Mosquito Spraying Coming to Parts of New Bedford
Canva
It's that time of year again. The weather is warming up, and if you've spent any time outdoors over the past week or two, especially during sunset, you've probably met the acquaintance of a mosquito or 10.
The City of New Bedford is trying to stay ahead of the EEE (Eastern equine encephalitis) and West Nile Virus concerns that have been problematic and even tragic here on the SouthCoast in recent years.
To help combat the issue, New Bedford is announcing the launch of weekly ground spraying that is targeted at public parks and areas of the city that host large public events. Beginning Thursday, June 16, and continuing every Thursday through the end of September, the following areas will be sprayed for mosquitoes:
Buttonwood Park
Brooklawn Park
Fort Taber
Hazelwood Park
Riverside Park
Clasky Common Park
Ashley Park
Wing's Court
Custom House Square
Downtown New Bedford
The Thursday morning sprayings will take place between 2 a.m. and sunrise each week. Residents who live adjacent to these areas may want to close their windows before heading to bed on Wednesday night.
If inclement weather is in the forecast, the sprayings will be bumped to very early Friday morning.
Over the summer and fall of 2019, an outdoor curfew was placed on SouthCoast public gathering spots after EEE was found in alarming levels of mosquitoes. A Fairhaven woman lost her life after contracting the potentially deadly virus in August 2019. About 5% of people bitten by EEE-infected mosquitoes develop encephalitis, according to Cleveland Clinic.
Even with the mosquito spraying program in effect, New Bedford recommends avoiding mosquito bites by wearing long sleeves and pants when possible, being aware of peak mosquito hours (dusk to dawn), and using bug spray with DEET.
Breathtaking Sunrises and Sunsets of the SouthCoast
Fairhaven resident Jamal Quraiishi has honed his craft of scenic photography to offer stunning views of New Bedford, Westport and more.
The 10 Unspoken Rules of the Beach to Keep in Mind This Summer
It's the rules you hope everyone abides by, but just to make it crystal clear, here are the 10 most important rules for proper beach etiquette, as offered up by SouthCoast beachgoers.
More From WBSM-AM/AM 1420