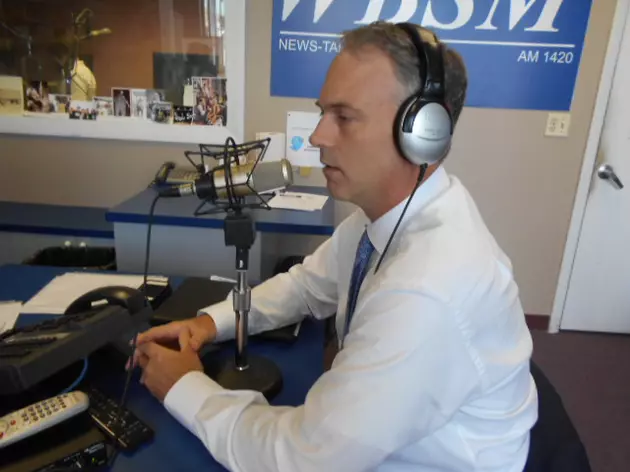 Mayor Mitchell Discusses Offshore Wind Announcement
Mayor Jon Mitchell on WBSM / Jim Phillips / TSM
Eversource Energy announced on Wednesday that it entered into a Fifty-Fifty partnership with Danish offshore wind developer DONG Energy in a venture known as Bay State Wind which seeks to build a wind farm off the coast of Martha's Vineyard.
While speaking on his weekly radio program New Bedford Mayor Jon Mitchell said the partnership is one of three entities that will be involved in an auction next year that will determine who gets to sell the first supply of electricity that has been generated by offshore wind and that New Bedford is likely play a major role no matter who wins.
"They'll all offer their best price to supply that much electricity to the grid and whoever wins will get that contract to start developing and they'll presumably stage their development of their windfarm from our terminal, the new terminal on the waterfront," said Mitchell.
In the meantime Mayor Mitchell says that the city will be working hard to make sure that everything is in place once operations begin.
"We want to make sure that the terminal interacts well with the city and the water, making sure there's security, making sure that there's business connections to places like Fairhaven Shipyard and others that they might call upon and fueling companies and so forth," said Mitchell.
Mayor Mitchell also said they also working to address any potential issues with the fishing industry and to see that preference is given to local hires.
More From WBSM-AM/AM 1420