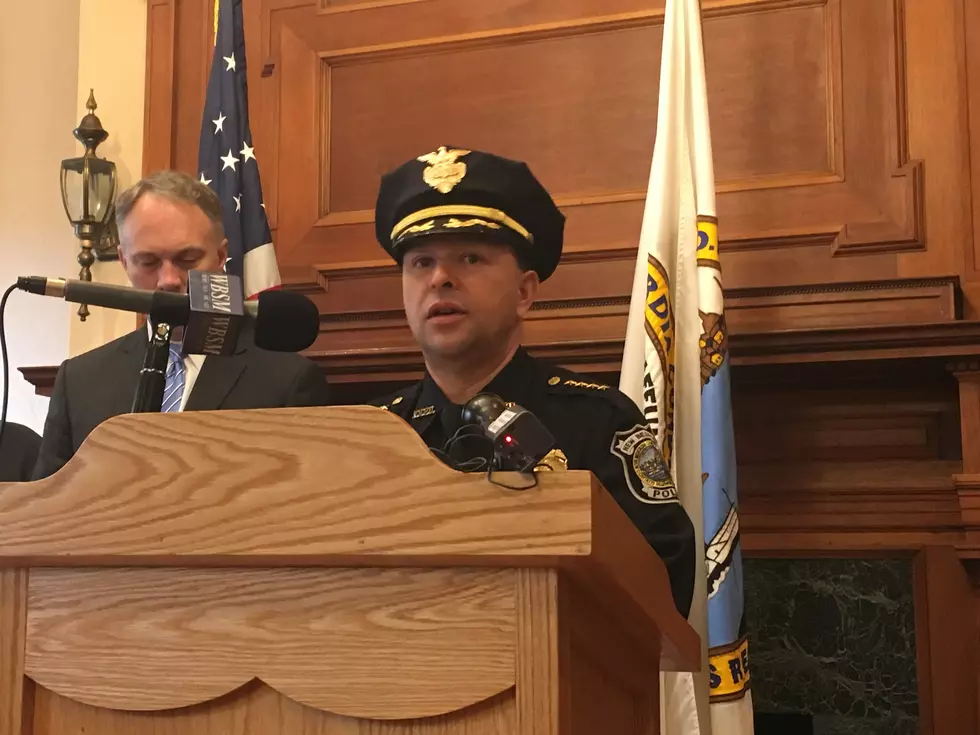 Mayor Continues to Support Police Chief Joseph Cordeiro
Tim Dunn/Townsquare Media
While the police union was reportedly taking a vote in opposition to Police Chief Joseph Cordeiro, the man who hired him says Cordeiro continues to be the right person to lead the department.
Mayor Jon Mitchell said in a statement Friday that Chief Cordeiro is taking important steps to improve the effectiveness of the police department, and he is introducing the best operational practices to the city.
Cordeiro says the decisions he's made are not always easy or popular with union leadership but are essential to ensuring we have a high-performing police department.
The union is currently negotiating a new contract with the City and has accused the administration of bad faith bargaining.
Chief Cordeiro has been a member of the New Bedford Police Department for 34 years, the last three as chief.
More From WBSM-AM/AM 1420