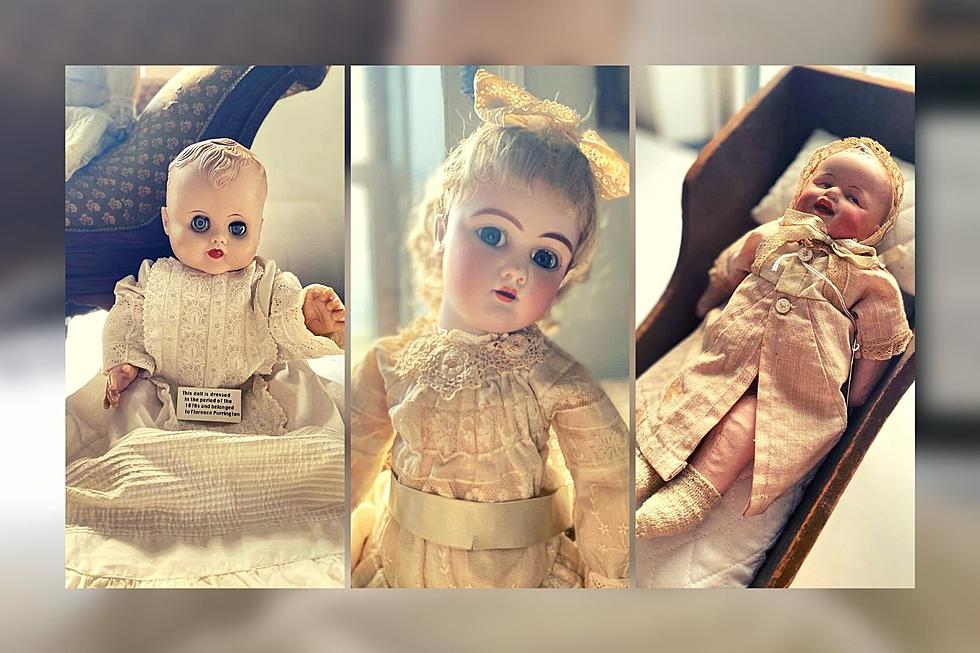 Mattapoisett Museum Gets Spooky With Strange Exhibit of Creepy Dolls
Courtesy of Mattapoisett Museum
Remember those creepy, porcelain dolls at your grandparent's house, sitting lifeless on the shelf with a vacant stare? The Mattapoisett Museum decided to tap into that fear you remember as a child by introducing its creepy doll exhibit just in time for Halloween, and the collection is sure to send shivers down your spine.
"My husband put together an online exhibit a couple of years ago, highlighting our doll collection and people were really interested in it," explained Jessica Decicco-Carey, volunteer and board member for the museum. "The dolls aren't typically on display, but since we are hosting our first-ever Halloween event, we figured we needed to have the creepy dolls out."
At least 10 dolls are on display, and they have already begun to cause a disturbance amongst guests.
"Recently, two kids came in, one of the little girls was seven, and she didn't want to go over there," Decicco-Carey said. "No one prompted her, she just didn't want to go over there and said, 'I don't like those.'"
The dolls date back to the late 1800s and early 1900s. Most are made of porcelain and some even have human hair.
A lot of the dolls in the collection belonged to people in Mattapoisett that donated to the museum, and some of the dolls' origins have been lost over the years.
"Our director is trying to find their providence," said Decicco-Carey.
While the creepy doll exhibit will give you the heebie-jeebies, the museum's Halloween party will be much more light-hearted.
"It's our first-ever Halloween party and we're calling it 'Happy Hauntings' on October 30 from 12 p.m. to 4 p.m.," Decicco-Carey said. Volunteers from Old Rochester Regional High School will tell spooky stories, with some even being true tales. There will be a scavenger hunt in the carriage house, tarot card readings, and other mystical moments that will have kids excited for Halloween.
Don't be surprised, though, if they avoid the creepy doll exhibit.
The Spookiest Legends of the SouthCoast
Paranormal Activity Reported in Massachusetts' Bridgewater Triangle
In his 1983 book Mysterious America, cryptozoologist Loren Coleman introduced a term he originally coined in the late 1970s – the Bridgewater Triangle – to describe an area with an abnormal level of paranormal activity and high strangeness in Southeastern Massachusetts. Over the years, the concept of the Triangle has expanded to include ghostly reports, UFO sightings, cryptid encounters, alien abductions and more across a wider swath of Southern New England.
More From WBSM-AM/AM 1420