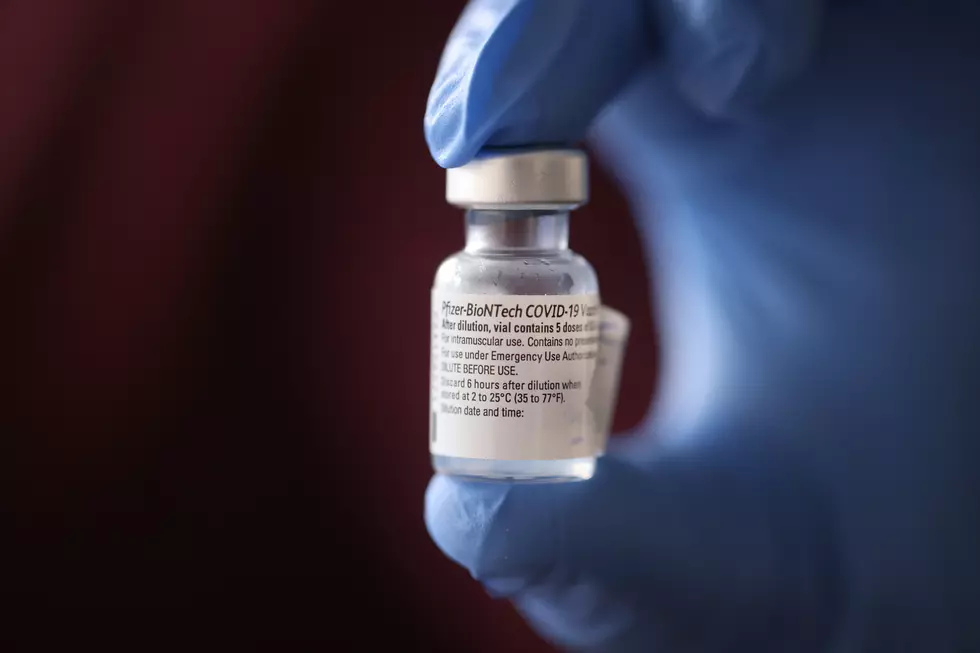 Massachusetts Finally Has COVID on the Run [OPINION]
Getty Images
With the first anniversary of Governor Charlie Baker's pandemic emergency declaration on Wednesday, Massachusetts appears finally to have COVID-19 on the run. It wasn't easy, and in fact, it got a bit dicey for a while, but here we are.
The Boston Herald reports 25,931 doses of vaccine were administered on Monday, down significantly from other recent days when as many as 74,000 doses were administered in just one day. That means the target of this round of vaccinations is being met because fewer eligible residents are seeking the vaccine.
The paper reports more than 715,000 people have been fully vaccinated and more than 88 percent of the 2.4 million doses received in Massachusetts have been used.
On Monday, 892 new cases of COVID-19 were reported in Massachusetts, according to the Department of Public Health. It's the first time the number of new daily cases has been below 900 since November 2 of last year. Health officials say the number of active cases – 27,369 – is significantly below the 98,750 active cases reported in late January. Hospitalizations are also down considerably.
The vaccine, along with safety precautions that remain in place, is doing the job. For the first time, Massachusetts appears to be getting ahead of the virus. The initial vaccine rollout was frustrating and confusing, but necessary adjustments seem to have made a big
difference.
When the COVID-19 pandemic is over, hopefully soon, there will be plenty of analysis and fine-tuning. When and if there is another pandemic, let's hope Massachusetts will be better prepared to cope with it.
Barry Richard is the host of The Barry Richard Show on 1420 WBSM New Bedford. He can be heard weekdays from noon to 3 p.m. Contact him at barry@wbsm.com and follow him on Twitter @BarryJRichard58. The opinions expressed in this commentary are solely those of the author.
50 of Your Favorite Retail Chains That No Longer Exist
More From WBSM-AM/AM 1420