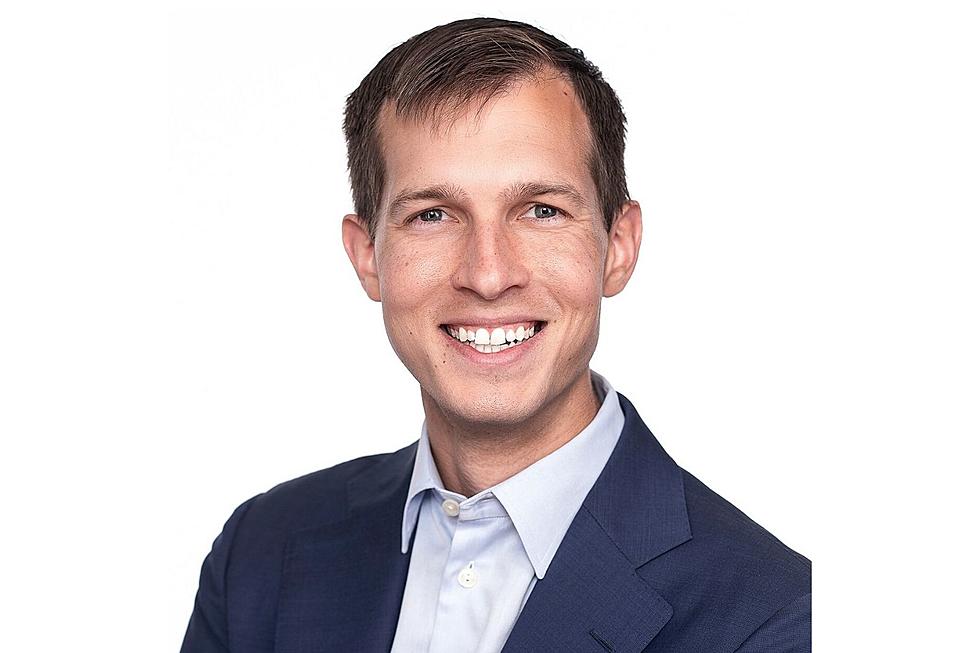 Marcus's MA04 Candidate Profile: Jake Auchincloss [OPINION]
Jake Auchincloss via Facebook
As Congressman Joe Kennedy III runs for the U.S. Senate, the election to fill his seat is a crowded field. The 2020 MA04 race is arguably the most consequential election for Southeastern Massachusetts and the SouthCoast in nearly a decade as MA04 covers the western half of the region. My MA04 candidate profile series will feature background on each of the candidates and a questionnaire that provides insight into their vision for the Commonwealth and for the district. Featured in today's profile is Newton City Councilor and Afghanistan War Veteran Jake Auchincloss.
Jake Auchincloss is a lifelong Newtown resident continuing a family legacy of public service. As a descendant of poor Jewish immigrants on his mother's side and public servants on his father's side, Auchincloss grew up learning the importance of working for the greater good. He first answered his call to service when he enlisted in the United States Marine Corps. While enlisted, he served as a captain and commanded infantry in Afghanistan in 2012 and a reconnaissance unit in Panama in 2014. Upon return to his hometown of Newton, he was elected to the City Council in 2015 and reelected twice thereafter.
Auchincloss's policy acumen is demonstrated by his voluminous writings on state and local policy. He is a contributing writer to Commonwealth Magazine, the Harvard Kennedy School's Project on Municipal Innovation, and authors his own local newsletter. Auchincloss also has an MBA in Finance from MIT Sloan. Auchincloss's private sector experience includes a cybersecurity startup and senior manager at Liberty Mutual's innovation lab. At the innovation lab, he conceptualized green alternatives to ameliorate the issue of traffic congestion, which is the Commonwealth's most prevalent transportation and infrastructure issue. Auchincloss would make transportation reform – one of the Commonwealth's most pressing needs – among his top priorities as MA04's congressional representative.
Auchincloss touts the endorsement of City Council President Susan Albright, Vice President Rick Lipof, and 34 other public officials and community leaders in Newton. He was the first candidate to announce a labor endorsement with the National Association of Government Employees (NAGE). And recently, he was endorsed by State Representative and fellow Marine Paul Schmid, whose district includes MA04's Fall River.
Why did you decide to run for Congress?

"I'm running for Congress to deliver results to the people of the Massachusetts Fourth. As a Marine officer, I delivered results in Afghanistan and Panama. At Liberty Mutual's Innovation Lab, I delivered results in the form of green transportation solutions. As a Newton city councilor, I've delivered results on transportation and climate change. I'm running for Congress to deliver results once more, backed by a record of results in military, business, and government.
In Congress, I'll work to secure a Green New Deal that brings home funding for Massachusetts to reinvent its transportation system, to pass progressive gun-safety and immigration legislation, and to guarantee health care as a right for every American."
How has your campaign adapted to the new realities of the COVID-19 pandemic?

"We're focused on providing support to my constituents in Newton and others throughout the fourth district. We've hosted teleconferences with experts in the field, including Dr. Ashish Jha of Harvard's Global Health Institute. We've called seniors to check in and provide information and resources. We've built out a COVID-19 page on our website to consolidate resources and allow visitors to request individualized assistance from us. On our social media, we've shared resources daily and have highlighted small businesses doing great work to support our communities. While our campaign has pivoted to address the moment we're in, our focus hasn't shifted: I've continued to show up for all residents of the Massachusetts Fourth."
What experiences and qualities do you have to separate yourself from the other candidates in the race?

"I have clear and well-grounded visions for how we can tackle our district's greatest challenges, from climate change to transportation to gun violence. I've released substantive plans to address these issues, and, in doing so, have consulted with stakeholders, community members, and local leaders to understand the entirety of each issue. I have delivered results in three sectors: military, business, government — and I'll do it again for the people of the Massachusetts Fourth.
Further, I believe that Americans are hungry for a politics of unity and dignity. Together, we can reinvent transportation in Massachusetts, creating good jobs while we do so, and cutting carbon emissions. We can curb the gun violence epidemic that plagues our schools and our streets. We can stand up together for the rule of law.
At a time when many have lost confidence in the federal government's ability to deliver results, I'm running to show my constituents that the government can work for them."
What do you think is the most important issue facing the country today and how do we address it?

"While there are many issues I care deeply about, I'm passionate about traffic and climate change in Massachusetts. In speaking with voters across the district, it seems we can all agree that traffic and transportation issues have a negative impact on quality of life. Forty percent of Massachusetts' greenhouse gas emissions come from cars — meaning voters' everyday transportation woes and our rapidly changing climate are inextricably linked. In the very first plan I released, I proposed to leverage the Green New Deal to reinvent our transportation system. The fourth district's next member of Congress needs to act as a bridge between the federal and state government, pushing forward a vision for more functional, equitable, and climate-friendly transportation infrastructure. I'm prepared to serve as this bridge, and will prioritize climate change and transportation in Washington when elected."
What is one of your favorite features of MA04 District?

"Throughout this crisis, one thing that has become clear to me is the strength of community across MA04. I'm proud of my Newton constituents for coming together to support each other in this time of need — as is most clearly demonstrated by a popular Facebook group titled "Newton Neighbors Helping Newton Neighbors." While much is different throughout the communities of the MA04 district, we're brought together by what we have in common. I've watched communities throughout the district lift each other up in this challenging time, and it has been inspiring to watch neighbors and friends support each other through the crisis."
For more information on Auchincloss' campaign, visit jakeforma.com.
Marcus Ferro is an attorney practicing in New Bedford and a weekly contributor to The Chris McCarthy Show on 1420 WBSM. Contact him at marcusferrolaw@gmail.com. The opinions expressed in this commentary are solely those of the author. 
Enter your number to get our free mobile app
More From WBSM-AM/AM 1420