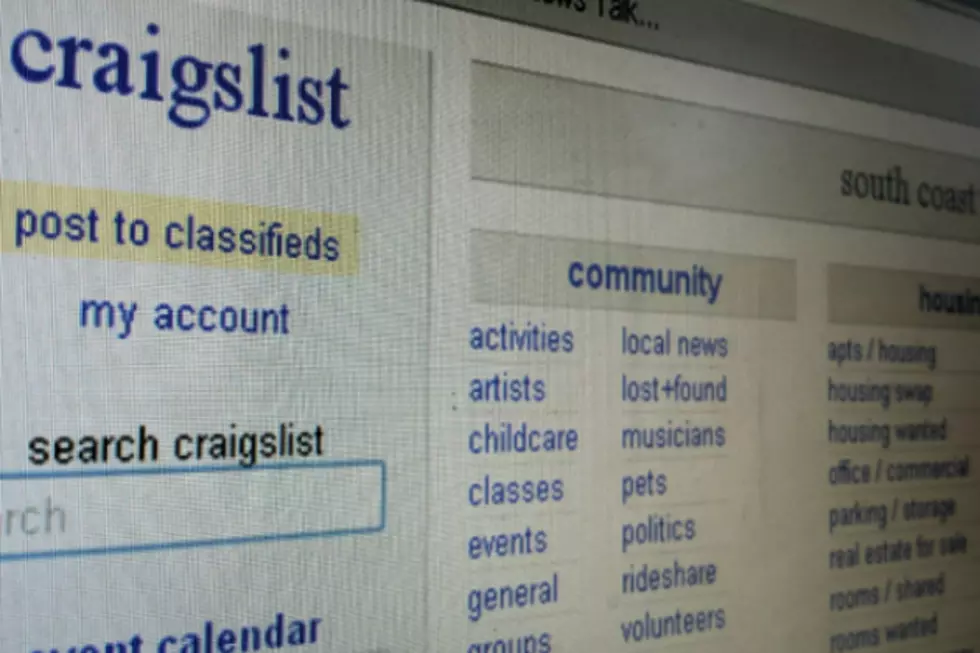 Man Robbed While Responding to New Bedford Craigslist Ad
Taylor Cormier/Townsquare Media
A Mattapoisett man is robbed at gunpoint after responding to a Craigslist ad in New Bedford.
Detective Captain Steven Vicente says the 21-year-old victim from Mattapoisett was interested in buying a dirt bike advertised on Craigslist, but when he arrived at the given address in the Brickenwood housing development Tuesday night, he was met by a male suspect armed with a large gun. The suspect took the man's wallet containing cash and fled on foot.
He's described as a black man in his 20's, about 5' 8", with short black hair and a thin mustache. He was last seen wearing a grey hoodie and black pants.
Anyone with information is asked to call Detective William Sauve at 508-991-6300 ext. 130, or leave an anonymous tip at 508-961-4584.