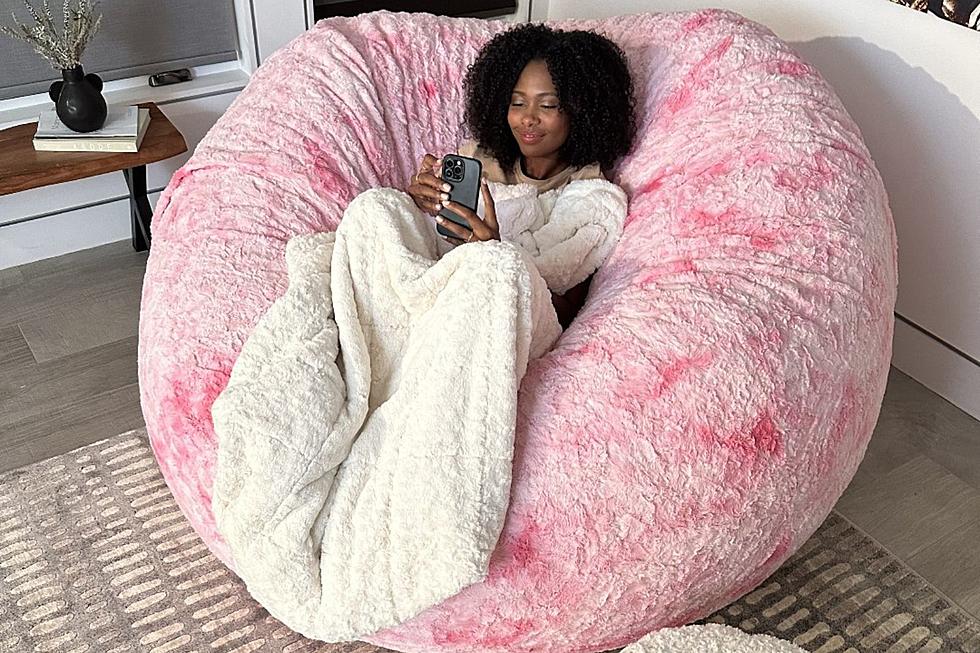 LoveSac Announcing First Area Store In Cranston This Spring
LoveSac via Facebook
Get ready for all the cozy snuggles as modern furniture company LoveSac brings its first area store to Cranston's Garden City this spring.
If you have never climbed into one of their oversized bean bags and snuggled up with a good book or a binge-worthy show, then you should really check out this store. The cozy factor is always dialed up to an 11 and the chance to walk in and plop into a massive, fuzzy bean bag sounds wonderful.
The storefront at Garden City is currently boarded up and construction inside is underway, but the LoveSac website says the opening is planned for spring 2023.
It'll be the first of its kind near the SouthCoast, since the only other LoveSac stores around are at Natick Mall or in Boston.
The new Rhode Island storefront will be between the Surface Home Design store and Legal Seafoods restaurant.
Speaking of restaurants, tons of those are going to be opening soon at Garden City Center, too.
The open-air shopping center has three new eateries opening over the next few months, including a Shake Shack burger spot and healthy chain restaurant Sweetgreen.
Neither of those new restaurants have opening dates yet, but then again, neither does LoveSac.
We'll just have to patiently wait for spring and the arrival of all the indoor/outdoor "sectional" couches that feature removable, washable covers, embedded subwoofers and speakers, even under-cushion storage options.
So, hold tight and get ready to want to redo your living room space with some of the coziest furniture you've ever experienced, when LoveSac opens its first area store in Cranston this spring.
Speaking of new spots on the SouthCoast...
Take a Look Around Poi Market in Mattapoisett
Poi Market in Mattapoisett is now open at The Ropewalk. Here's what it looks like inside.
More From WBSM-AM/AM 1420