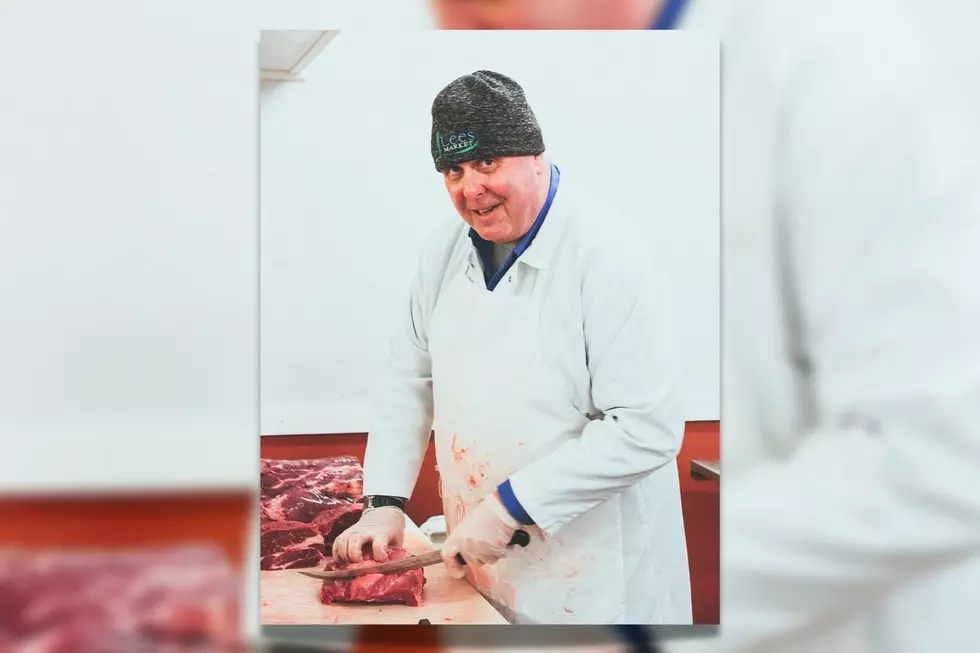 Westport Families Mourn the Loss of Beloved Lees Market Butcher
Courtesy of Lees Market
On Friday, Lees Market of Westport shared the heavy news about the passing of their beloved employee, Mike Hanley.
Hanley's personality and work ethic were huge factors in the success of Lees Market over the years, and if you are from the Westport area, you are all too familiar with the smiling face that had been staring back at you from the meat counter for the past 40 years.
"To say Mike's passing is a tremendous loss, not only for Lees Market but Westport and the surrounding communities, is an understatement," said Matt Ponte, marketing and communications manager for Lees.
Ponte shared that Hanley was an essential part of the Lees family since 1975 and he had developed quite the reputation for being the best butcher on the block.
"Over the years, he built lasting relationships with our customers and team, many of whom sought Mike to help plan their most critical meals for holidays and other landmark events," said Ponte. "He was the kind of guy that was always happy to go above and beyond to take care of you. The kind of guy you just always looked forward to seeing.
"His ever-positive demeanor and dedication to our community was truly one of a kind. We will miss our friend beyond words."
On Facebook, the Main Road market shared: "There wasn't a day that went by where he wouldn't greet customers by name and just chat about family, sports or life. We will miss his hearty 'good morning' each day, ever-positive demeanor, and dedication in the deepest sense."
An employer can only dream of having an employee as dedicated and passionate as Hanley was about Lees Market and the community.
It will be hard to envision Lees without Hanley. Rest in Peace to one of the cornerstones of the Lees Market family.
40 Picturesque Reasons to Never Want to Leave Westport, Massachusetts
From the grape vines of Westport Vineyards to the vast meadows and farm lands, Westport's Shara Grant captured the true beauty and essence of her town.
13 Backroads of Westport, Massachusetts You Must Drive on a Sunny Day
Take a drive down these gorgeous backroads of Westport, Massachusetts that overlook pastures, farms and the ocean to better enhance the scenic ride.
More From WBSM-AM/AM 1420