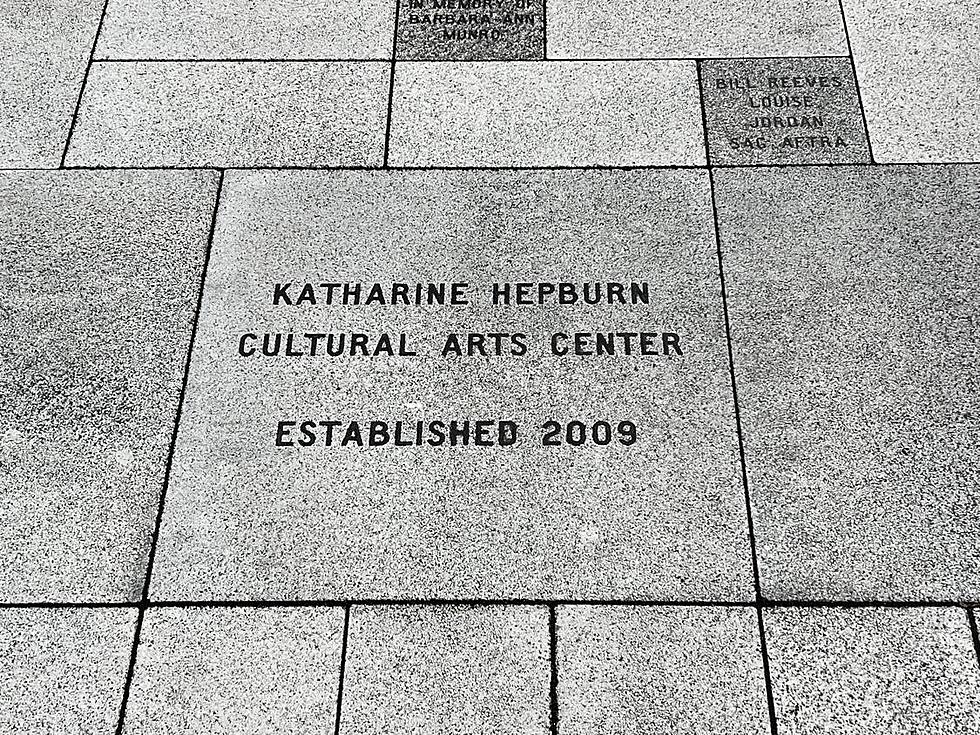 Katharine Hepburn's Memory Lingers in Nearby Connecticut
Barry Richard/Townsquare Media
Always looking to "get out of Dodge" on the weekend, my wife and I are prone to day-tripping on Sundays. Suzanne is a professional photographer and is on a New England lighthouse kick. She has shot a lot of them.
Her lighthouse photos are often on her social media page Aerial New England, and because I am married to her, she lets me use some of them in the articles I post here on the station websites.
One recent Sunday excursion found us in Old Saybrook, Connecticut, a place we have driven past on I-95 many times but have never visited. We were in pursuit of lighthouses.
When visiting an area, we try to look up other places of interest, some of which wind up on these pages, such as my pieces on Chatam and Watch Hill.
While in Old Saybrook, we discovered the Katharine Hepburn Cultural Arts Center – "The Kate" – which opened in 2009.
The Center's website says, "The Katharine Hepburn Cultural Arts Center exists to present a diverse repertoire of cultural and performing arts, to provide educational opportunities in the arts, and to be a lasting legacy for America's iconic actress."
Katharine Houghton Hepburn was born in Hartford, Connecticut May 12, 1907. She died in Fenwick, Connecticut, where she lived, near Old Saybrook, on June 29, 2003.
Kate Hepburn was nominated for 12 Academy Awards for Best Actress and won four – a record number of wins for a performer, including Guess Who's Coming to Dinner and On Golden Pond.
She also received nominations and trophies from the British Academy Film Awards, Emmy Awards, Golden Globes and Tony Awards, to name a few.
The Katharine Hepburn Cultural Arts Center includes a theater and a museum dedicated to Hepburn. The Kate is housed in a building listed on the National Historic Register. The walkway is a collection of concrete slabs containing the names of many performers who have appeared at the center.
The Kate is a great place to catch a show and grab dinner and a room nearby without breaking the bank or traveling too far.
Old Saybrook is an easy 90-minute drive from New Bedford.
60 Actual Dates When Big Hollywood Moments Take Place
20 Times Hollywood Came to the SouthCoast
From Ben Afleck to Jennifer Lawrence, a string of A-Listers have made their way to the SouthCoast to film movies, shows, and even music videos.
More From WBSM-AM/AM 1420