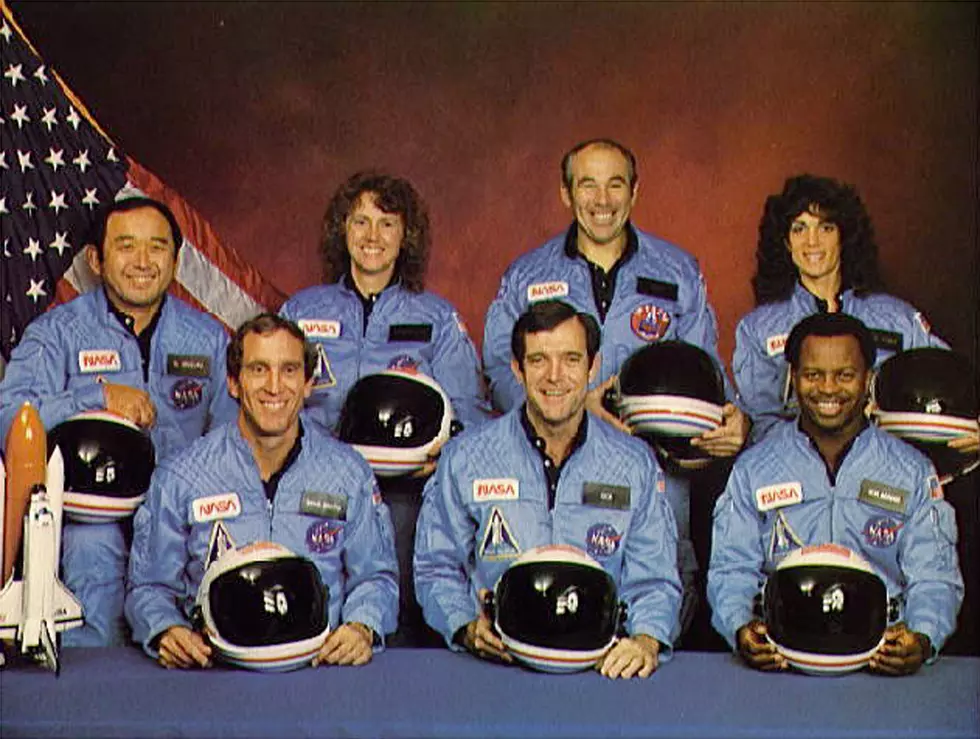 I Support Trump's Surcharge [PHIL-OSOPHY]
Getty Images
Most kids won't remember Christa McAuliffe, but a lot of us older folks definitely do. The native of Framingham was an extraordinary social studies teacher in Concord, New Hampshire.
NASA also saw her level of excellence, because out of 10,000 applicants nationwide, they chose Christa to be the representative of the most important profession in our nation, the teaching profession. She was picked to join six other astronauts, who were killed as the Space Shuttle Challenger exploded shortly after launch on January 28, 1986.
Her legacy lives on with a new commemorative $1 coin that will be released in 2021, marking the 35th anniversary of the Challenger tragedy. The Department of the Treasury will issue 350,000 $1 silver coins in commemoration of Christa.
The coin will be sold with a $10 surcharge, that President Trump included in the bill he signed recently. I approve the surcharge because that money, received by the Treasury, will be donated to FIRST, a robotics program for the purpose of engaging and inspiring young people to become leaders in the fields of science, technology, engineering and mathematics.
Not that long after the ill-fated explosion, FIRST (For Inspiration and Recognition of Science and Technology) was founded to fire the imagination of young people's interest and participation in science and technology.
Christa McAuliffe was chosen to be the first teacher to actually teach from outer space. Even though she didn't get to that point, Christa's teaching from space would have influenced so many young scholars to sow the seeds of the sciences. It's a no-brainer to support the president's decision to sell the coin with a $10 surcharge to support FIRST.
Phil Paleologos is the host of The Phil Paleologos Show on 1420 WBSM New Bedford. He can be heard weekdays from 6 a.m. to 10 a.m. Contact him at phil@wbsm.com and follow him on Twitter @PhilPaleologos. The opinions expressed in this commentary are solely those of the author.

More From WBSM-AM/AM 1420