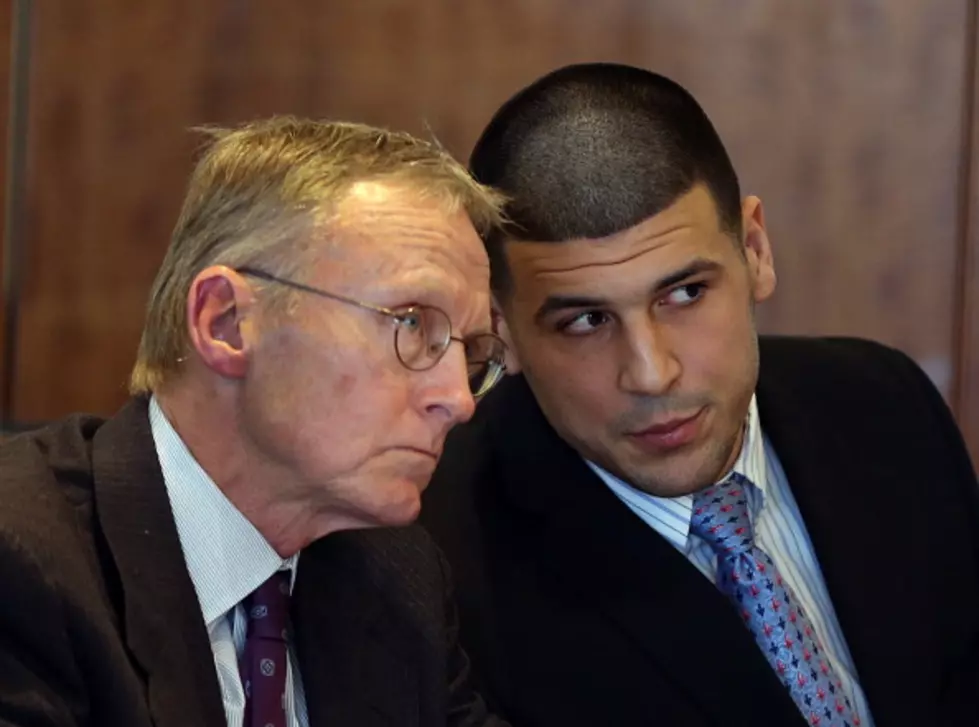 Hernandez Lawyers Want Evidence in Double-Slaying Tossed
Photo by Jonathan Wiggs/The Boston Globe via Getty Images
BOSTON (AP) - Lawyers for former New England Patriots player Aaron Hernandez are asking a judge to toss out evidence seized from an SUV authorities say Hernandez was in when he fatally shot two men over a spilled drink.
Prosecutors say Hernandez killed Daniel de Abreu and Safiro Furtado in 2012 after a chance encounter at a Boston nightclub. They say Hernandez followed the men in a Toyota 4Runner, pulled up to their car at a light and opened fire.
Hernandez's lawyers argue that evidence seized from the vehicle should be tossed because a man whose statements police relied on to get a search warrant failed a lie-detector test.
Hernandez was convicted in April in the 2013 murder of Odin Lloyd, who was dating the sister of his fiancee. He faces trial in December in the double-murder case.
More From WBSM-AM/AM 1420