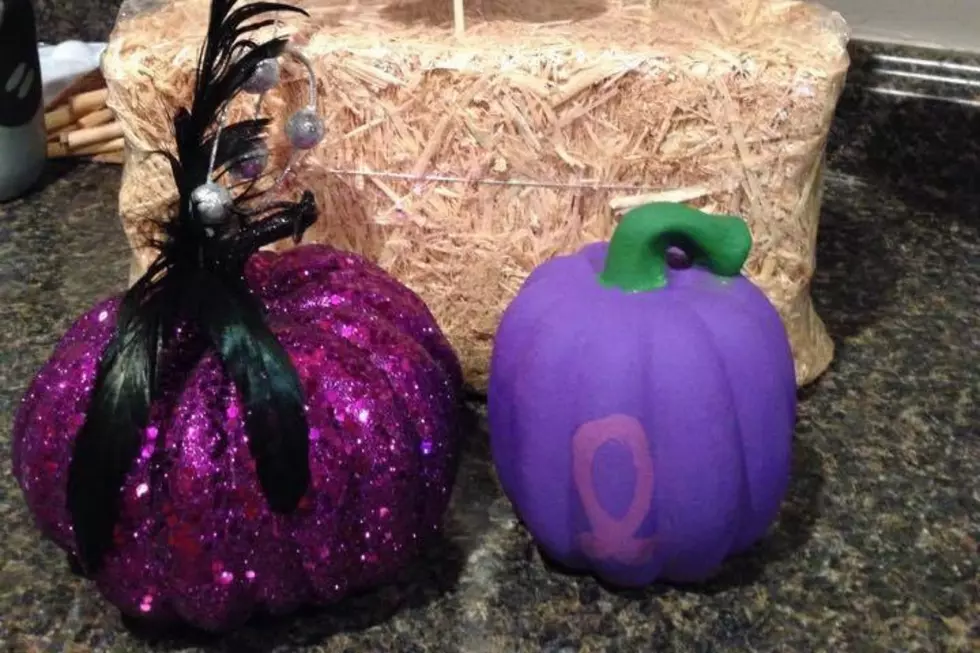 Here's Why You May See Purple Pumpkins Out for Halloween This Year
Epilepsy Foundation of America via Facebook
It's officially Spooky Season and we're all getting ready to prepare for Halloween. Pumpkins are a traditional way to decorate for Halloween, but did you know that certain colors are meant to represent something more than a simple way to celebrate the holiday?
This year, I was introduced to the Purple Pumpkin. Apparently, there are homeowners who are going to display a purple pumpkin outside of the house as a signal to neighboring families that it is ok to participate in traditional trick-or-treating there. This "Operation Save Halloween" initiative came about when the CDC released safety guidelines surrounding COVID-19 and Halloween. Traditional trick-or-treating is considered as "high-risk" and has been advised against.
According to an article from Taste of Home, parents have banded together to create an environment that is safe. "Halloween doesn't have to be completely canceled as long as everyone's practicing safe social distancing and being considerate of their surroundings. Individually-wrapped candy is key!"
There is no question that Halloween is going to look very different in 2020 than ever before. We're still navigating the pandemic and trying to figure out what is safe and what isn't while doing our best to maintain some form of normalcy. I completely understand why parents would want to go above and beyond so the kiddos can enjoy something as joyful as Halloween.
Enter your number to get our free mobile app
More From WBSM-AM/AM 1420