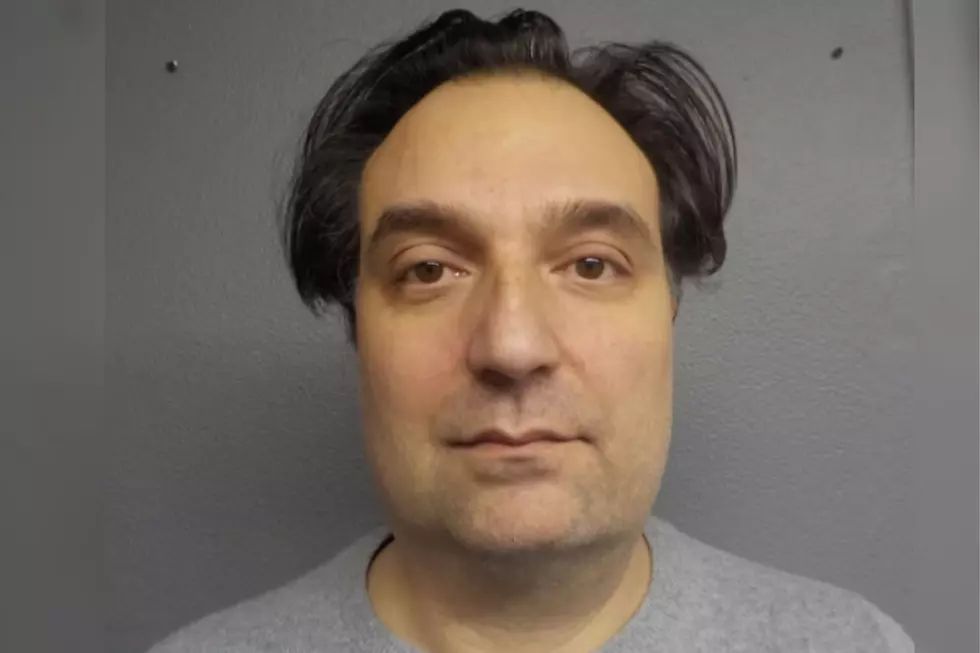 From Art Scammer to Suspected Killer: Investigator Says Brian Walshe Driven By Ego
Norfolk Country House of Corrections
Prior to being charged with the murder of his wife Ana Walshe following the discovery of a bloody knife and unsettling Google searches in his browser history, Brian Walshe lived a life defined by a series of elaborate schemes and con jobs in the pursuit of riches just beyond his reach.
One of his more notable schemes was his brief career as a self-described "art dealer" which ended with a 2018 federal conviction of wire fraud and other crimes after he sold a pair of forgery paintings he passed off as original works by renowned American artist Andy Warhol.
The paintings, upon receipt by the art dealer who purchased them, were easily identifiable as fakes. But the victim said it was Walshe's "Oscar worthy performance" that had led to him closing the deal.
Art theft expert and investigator Anthony Amore said in a recent appearance on WBSM's SouthCoast Tonight that this particular set of facts – an obvious fake successfully pawned off by a charming and audacious seller – is the common thread in all art scams.
This is the central argument put forward in Amore's bestselling book The Art of the Con.
"The essential element to a successful scam is not in the quality in the art," Amore said. "It's not about how great the painter is who made the forgery. It's about the ego, the gumption, the nerve of the conman behind it."
Amore is a former federal agent with the Department of Homeland Security who has been the Director of Security and Chief Investigator at the Isabella Stewart Gardner Museum in Boston, which years prior to his hiring was the site of the largest art theft in world history.
Amore said that although Walshe has not been convicted, he personally believes Walshe to be guilty of the murder of his wife based on the evidence that has been presented thus far. He drew similarities between what he identified as Walshe's sloppy art forgery to the apparent lack of carelessness in covering up Ana's murder.
In both cases, Amore said, his narcissism allowed him to believe that he could get away with these crimes despite the haphazard attempts to cover his tracks.
"It's not hard to look at a correlation between his approach to these crimes, and I think it's tied to this sociopathic ego that he has," Amore said.
Listen to Anthony Amore's full interview on SouthCoast Tonight.
How Many People in Massachusetts Actually Searched for 'How to Dispose of a Body'
Cohasset murder suspect Brian Walshe's Google history is on everyone's mind...but is it common for people to look into details on dismembering? With the current fascination with true crime, how many people in Massachusetts are actually searching for "best ways to dispose of a body"?
For many of Walshe's very specific searches, there wasn't enough data to get a good idea in Google Trends — but we did check how common some of his keywords are.
Here's how many people in Massachusetts were searching for some of the same keywords over the past 90 days, according to Google Trends and tool Glimpse.
New Year's Resolutions for SouthCoast Cities and Towns
The year 2023 is upon us, and we've made some suggested New Year's resolutions for some select SouthCoast cities and towns.
More From WBSM-AM/AM 1420