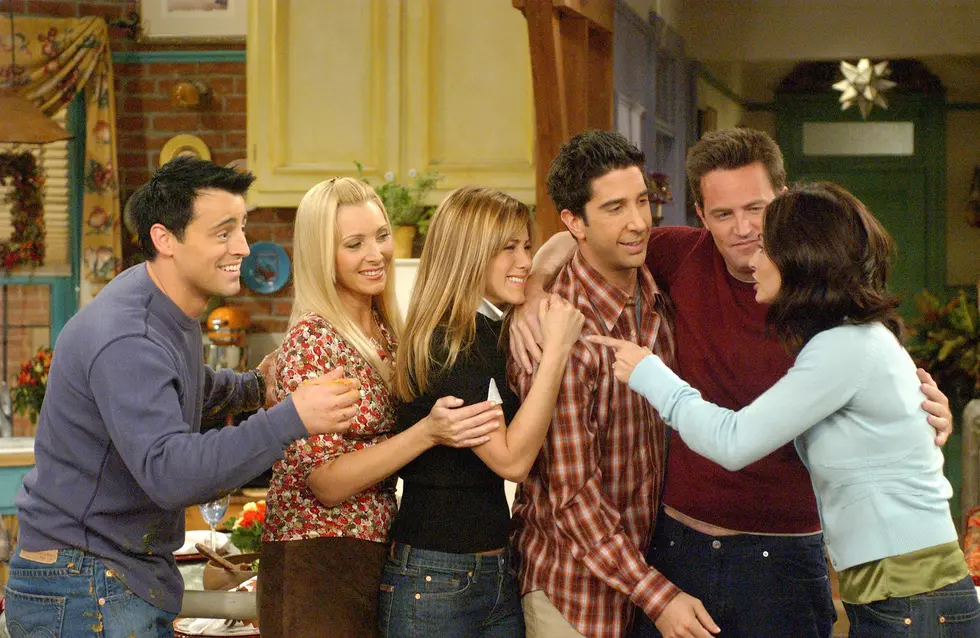 'Friends' Anniversary Pop-Up Coming to Boston
FRIENDS (TV Show)
"Friends" is celebrating the 25th anniversary this fall. The sitcom aired from 1994 to 2004 and gave us so many quotable lines it's ridiculous.
In honor of the anniversary, a "Friends"-themed pop-up is coming to Boston in November. There will be more than 50 original props from the show and replicas from the set to make this an Insta-worthy event complete with the perfect photo opportunity at everyone's favorite coffee shop.
"The One with the Pop-Up" will be located in Boston's Fenway neighborhood at 401 Park Drive. Tickets go on sale Friday, Nov. 1, at noon on the pop-up's website.
Immerse yourself in some of the most iconic episodes of this beloved show. The pop-up will be open on Thursday, November 21 and run through Sunday, January 5. Open daily from 9:30 a.m. to 10 p.m., you can pretend to pivot with a new couch for Ross.
Or wear too many shirts like Joey, and peek through the famous purple door.
Don't forget to grab a cup of coffee at Central Perk or play a round of foosball at the "other" apartment.
"Just like the show, the pop-up is a fun and joyful experience that brings people together. We received an overwhelmingly enthusiastic response from fans in New York who visited the pop-up, so we're really looking forward to continuing the celebration and bringing this unique experience to Bostonians." -  Superfly co-founder Jonathan Mayers
"Friends" is that one show you can go to time and time again and never get sick of it. One of my best friends got married this year and her bachelorette party had a "Friends" theme. We all wore shirts that said, "I Do Crew Will Be There for You." Hers said, "Bride. I Found My Lobster."
So excited to relive some of my favorite moments from the show next month. Might ask the I Do Crew to get together for round two. Just don't mention the word "break."
More From WBSM-AM/AM 1420