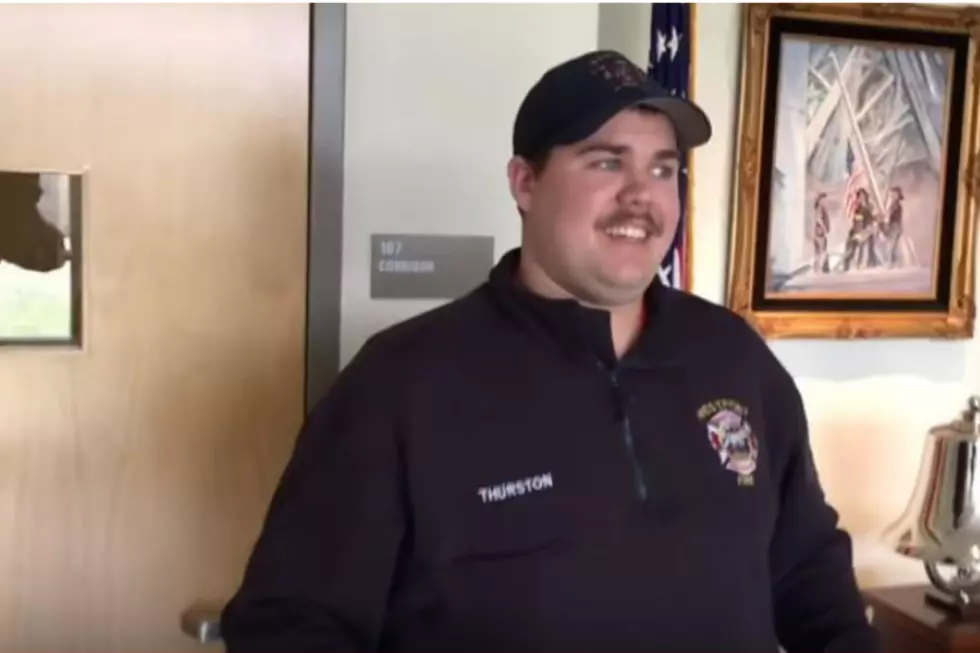 First Responder of the Month Winner for March 2019
TSM
This Westport Firefighter and EMT is the very first titleholder in our First Responder of the Month program.
WBSM along with our sponsors, Sam Karam and Sons, named Westport Firefighter and EMT, Weston Thurston the First Responder of the Month for March of 2019. Thurston received two nominations for going above and beyond the call of duty in serving his community.
One nomination letter mentioned Thurston's hard work and loyalty to the medical field and fire front:
"(He's a) Hard-caring, compassionate EMT/firefighter who works long hours without seeing his daughters. He goes above and beyond for anyone in need." -Anonymous
Thurston was working dispatch down at Westport Fire Station 1 off of Hixbridge Road when we surprised him with his award and a $100 Dunkin' gift card from WBSM.
If you know someone who deserves to be recognized for his or her hard work and commitment as a first responder, nominate them below. We know they didn't sign up for the job for the accolades, but they deserve to be recognized for the good they do and for keeping the SouthCoast community safe from harm.
Tell us as much as you can about a first responder who helped to keep you safe and out of harm's way. First responders can be police, EMT, firefighters, coastguard, even bystanders who assume the role when no one else is around.
Kudos, Mr. Thurston, keep up the great work!
More From WBSM-AM/AM 1420