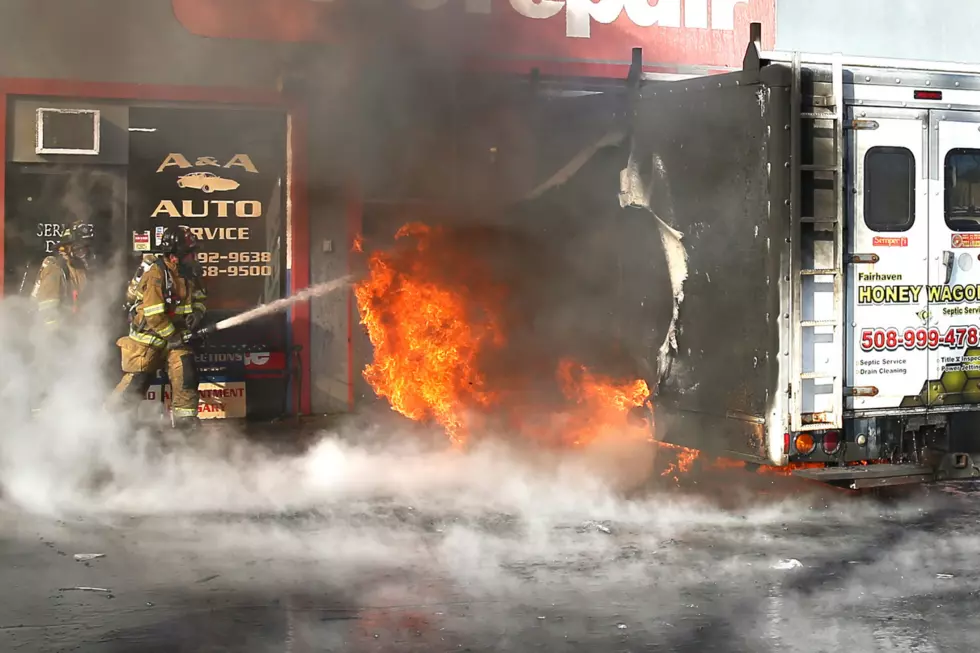 Fire Erupts at Fairhaven Auto Dealership [PHOTOS]
Courtesy Ed Pepin/Fairhaven Fire and EMS
FAIRHAVEN — Mechanics making repairs to a commercial box truck sparked a blaze this afternoon at a Fairhaven auto dealership.
The commercial truck, owned by Fairhaven Honey Wagon, was being repaired at A&A Auto at 196 HuttlestonAve (Route 6) when the fire started at about 4:45 p.m.
When fire crews arrived on scene, they found heavy flames coming from the vehicle, which was parked in front of the building. Fire officials say the fire was difficult to extinguish, as the fuel tank had ruptured and fuel was burning under the vehicle. Foam had to be used to extinguish the burning fuel.
There was no structural damage to the A&A Auto building.
Crews were on scene for approximately one hour. The Massachusetts Department of Environmental Protection was called to check out the town drainage system, as water and fuel from the fire made its way to the road drains on Route 6.
No firefighters were was injured during the blaze but one employee was evaluated for minor burns, as he was the person working under the truck when the truck ignited. The commercial truck was deemed a total loss.
A&A Truck Fire
More From WBSM-AM/AM 1420