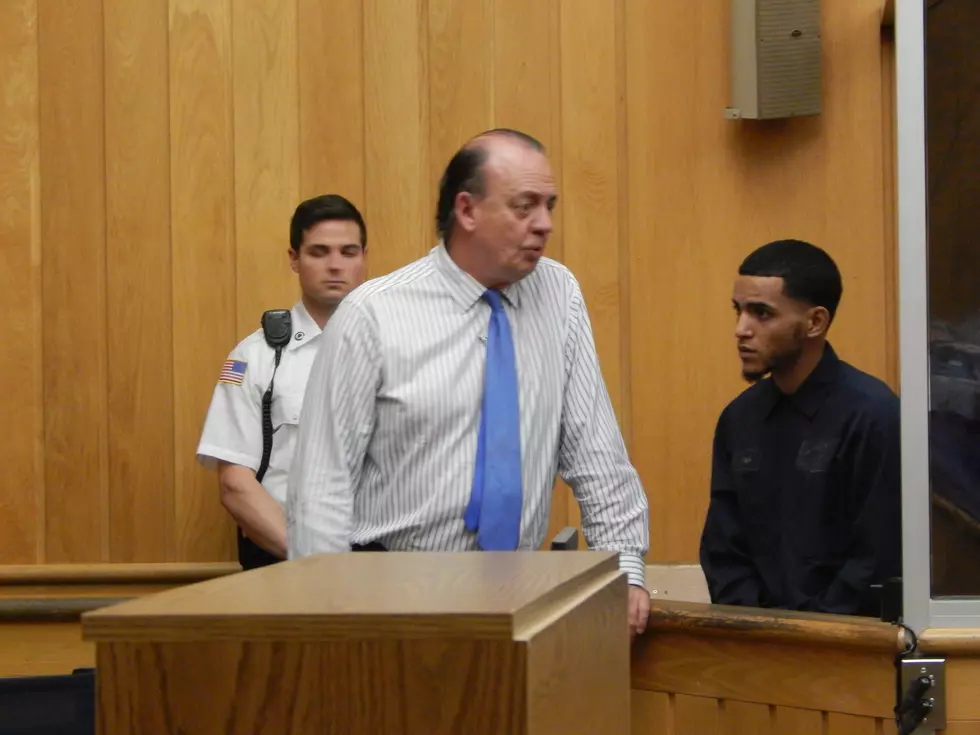 Fatal Stabbing Victim Also Kicked, Beaten With Pipe in Drug Deal Gone Bad
Tim Dunn/Townsquare Media
NEW BEDFORD — More details have emerged in Wednesday's stabbing death of a 47-year-old New Bedford man, in what was an apparent drug deal gone bad.
David Antonetty, 20, of New Bedford, was ordered held without bail during his arraignment on a murder charge Thursday afternoon at Third District Court. He is due back in court on November 3.
Attonetty is accused of the fatal stabbing of Angel Camacho, New Bedford's sixth homicide of 2017.
According to court documents, Camacho went to 45 Tallman Street, Apartment 2 North, a known drug den, early Wednesday morning to purchase an 8-ball of crack. One of the people in the apartment called Antonetty, whom they knew as "Pondsa," or "P" for short, to complete the transaction. Antonetty arrived with another unidentified male. Antonetty and Camacho began arguing in the kitchen over the price of the 8-ball.
The argument turned physical, with Camacho hitting Antonetty in the forehead above his right eye. Antonetty then picked up a knife as Camacho attempted to flee the apartment out the second-floor window. Antonetty grabbed him and stabbed him approximately four to five times at close range. He then threw Camacho down a staircase.
A neighbor stated she saw Antonetty and another man throw Camacho from the porch of the building, and then beat him with a pipe and kick him in the face. She said one of the men told her, "This is what happens when you break into people's houses."
A witness then called 911 for a report of an unresponsive male in the street, suspecting an overdose. When New Bedford EMS arrived on the scene, they discovered Camacho had stab wounds in his chest, abdomen and right leg. He was transported to St. Luke's Hospital, where he was pronounced dead on arrival.
Other parties back in the apartment attempted to clean up the blood, including wiping clean the knife Antonetty used to stab Camacho. A young male, described as 16 years old, arrived at the apartment. He was handed the knife, and then left with it.
Attonetty was arrested by Massachusetts State Police detectives assigned to the Hampden County District Attorney's Office Thursday morning in Springfield. He was transported back to New Bedford for arraignment.
Antonetty was learned to have been recently living in the area, at 314 North Front Street. In a seemingly unconnected event, on September 28, the building at that address was the subject of arson, with police later arresting 39-year-old Brad Westgate of Freetown and 33-year-old Rose Bowman of New Bedford in connection with the fire.
Antonetty was also arrested on that same day, September 28, by Dartmouth Police for charges of possession with intent to distribute Class B and Class D drugs.
More From WBSM-AM/AM 1420