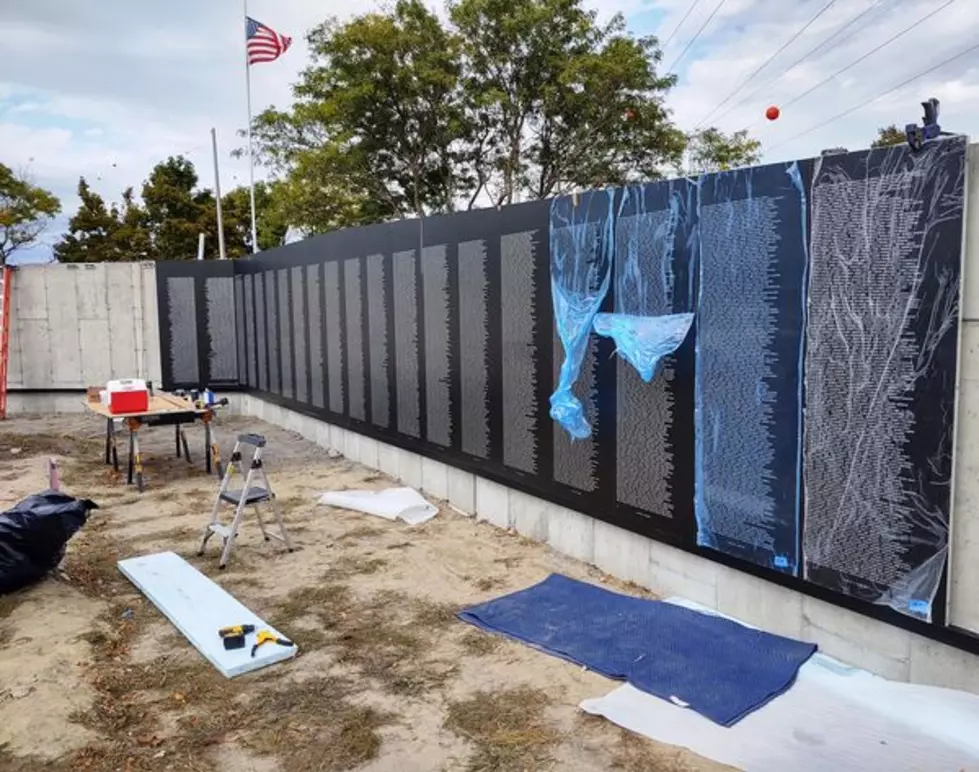 Fall River's Vietnam Wall Almost Completed [TOWNSQUARE SUNDAY]
Vietnam Veterans Memorial Wall / Facebook Photo
The newest memorial to honor Vietnam veterans is still under construction in Fall River, but organizers say it should be completed soon.
The Vietnam Veterans Memorial Wall is an 80 percent replica of the Vietnam Wall in Washington, D.C.
The Fall River wall is located at Bicentennial Park and a volunteer committee heading the project is hoping for a dedication ceremony this spring.
The  $1.4 million project began more than two years ago and faced some ups and downs, but Committee President Joe Marshall and others persevered, and it's now on the doorstep of completion.
Marshall spoke with Townsquare Sunday this week about the making of the wall, plans for the dedication, and fundraising efforts. The interview can be heard here:
Townsquare Sunday is an hour-long public affairs program that airs Sunday morning at 6 on 1420 WBSM. The program highlights individuals and organizations that are working to make Greater New Bedford a better place to live.
If you would like to feature your organization on Townsquare Sunday, please e-mail the host at jim.phillips@townsquaremedia.com.
LOOK: 50 essential civil rights speeches
Many of the speakers had a lifetime commitment to human rights, but one tried to silence an activist lobbying for voting rights, before later signing off on major civil rights legislation. Several fought for freedom for more than one oppressed group.
Keep reading to discover 50 essential civil rights speeches.
More From WBSM-AM/AM 1420