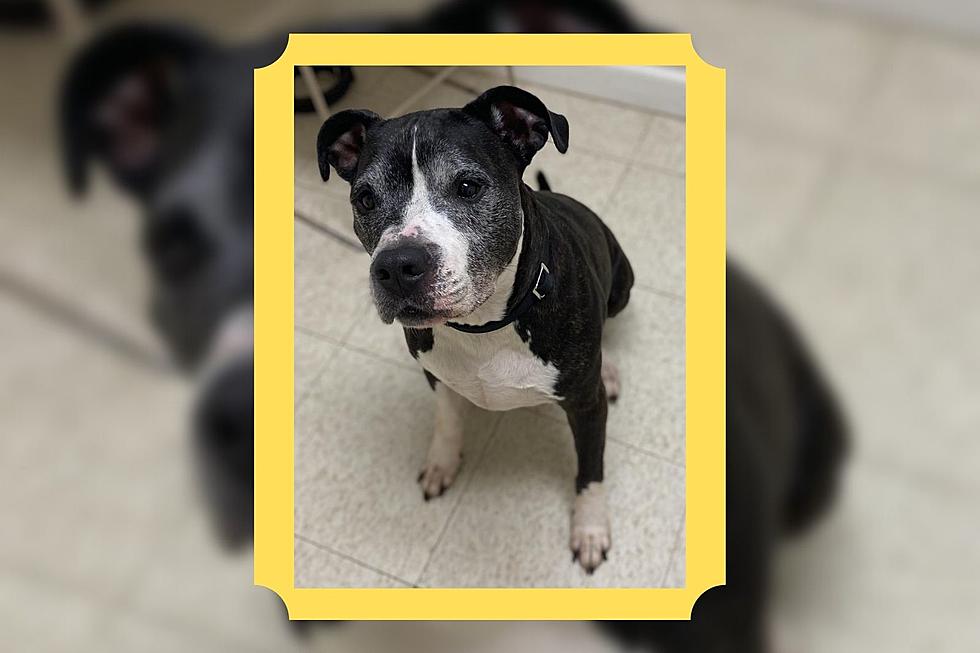 Fall River Pit Bull Surrendered to Shelter at Seven Years Old [WET NOSE WEDNESDAY]
Courtesy of Forever Paws Animal Shelter
It's the season of giving, so why not give an animal in need a forever home? Better yet, why not give you and your family a new best friend? Wet Nose Wednesday on Fun 107 is all about getting the word out about animals that are up for adoption on the SouthCoast, and thanks to local shelters, we continue to unite deserving pets with loving families.
Every Wednesday is dedicated to one lucky animal, and this week, a seven-year-old pit bull mix is center stage.
Meet Capone. Capone was surrendered to Forever Paws Animal Shelter in Fall River because his family was unable to provide appropriate care for him. Capone is the perfect dog, and the family was devastated but felt it was in Capone's best interest for a better life.
Capone is seven years young, loves people, and knows some basic commands like "sit," "paw," "down," and "up." He likes to go for walks, but he gets a bit adventurous, so he would be best on a harness or with someone that can handle and correct him.
At the shelter, he has been great with dogs and cats. Forever Paws recommends Capone's future family to have children at least 12 years old, own their own home, and if the family has another dog, it will need to be a female dog.
"Capone is a really sweet dog," said Arianna Silva, director of the shelter. "When looking for a new companion for your home, please do not skip by the pitties or the older ones, they are in most need of your help."
Does Capone sound like a good fit for your family? Contact Forever Paws Animal Shelter and make an appointment to meet your new best friend.
Forever Paws Animal Shelter
300 Lynwood Street, Fall River, MA 02721
(508) 677-9154
Items Dangerous to Animals That You Have in Your Yard
We spoke with Wild Care Cape Cod Executive Director Stephanie Ellis about the dangers of many everyday yard items and how they can affect the wildlife we know and love. Here are some of the dangers your yard may present to animals and how you can reduce their risk.
More From WBSM-AM/AM 1420