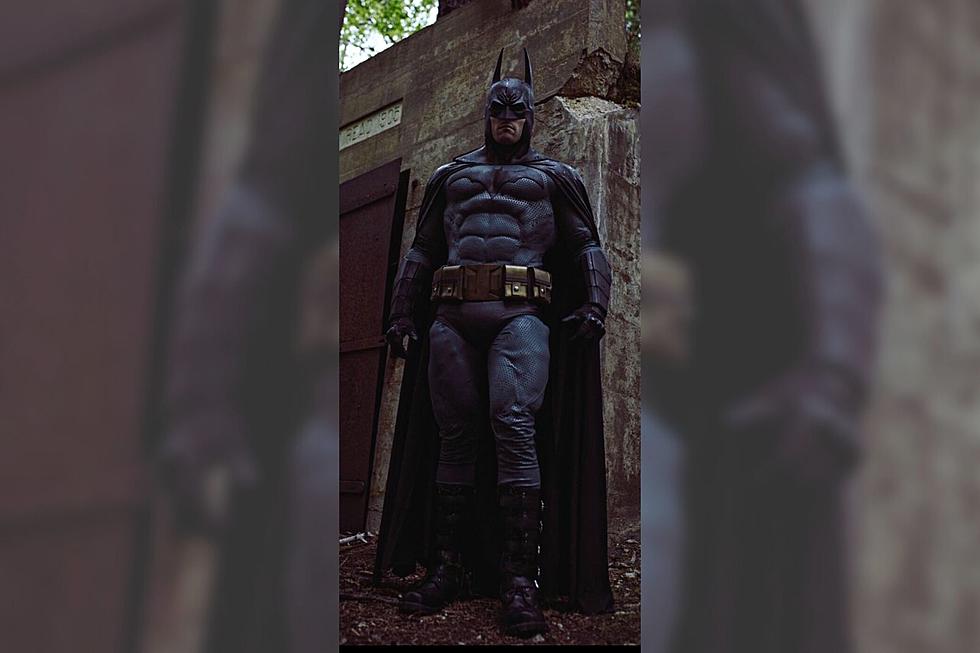 Fall River's Very Own Batman Is a Symbol of Hope and Inspiration
Courtesy BatOfFallRiver via Instagram
There comes a time for every SouthCoast community where a hero is needed for all the right reasons. That person usually just so happens to be Batman – the Fall River Batman, to be precise.
Born and raised in Fall River, this vigilante fights for kids who lack hope. Whether they're in and out of foster homes or juvenile detention centers, it's never too late to seek guidance, and he wants the world to know that he's here for you.
Batman is more than just a costume to this Fall River native, it's a symbol of righteousness and of a humble character.
"I started Batman of Fall River back in 2017," Batman said (we're going to protect his secret identity). "I used to be a juvenile prison guard until I was let go due to a career-ending injury. You see good kids in there making bad mistakes and I heard this saying once: 'Be the person you needed when you were younger,' and I thought that maybe there could be more kids like that, and less in the system if I spoke to them."
Thanks to a request from a friend back in the Summer of 2017 for Batman to make an appearance at a charity motorcycle run, he's been making many more visits to kids across New England and the United States.
"For me, if a kid sees me walk in, they usually see Batman and not a guy dressed up as one," he said. "A lot of kids look up to Batman as their hero and I give them their undivided attention. That's going to be the difference in their day in the end."
Fall River Batman has worked alongside hospitals and non-profits whenever and wherever he's needed, such as the Friends of Jack Foundation, where being a superhero is a huge contribution when helping out the kids here on the SouthCoast, as well as the Make-A-Wish organization.
Batman of Fall River's career has begun snowballing in the right direction with charity appearances, meet-and-greets at toy drives, and even ComicCon events across the country.
"I've gone more places as Batman than as my actual self," he said. "It allows me to step outside of my comfort zone because I'm not a traveler in general."
Not many people know this, but at 34 years old, Fall River Batman used to weigh in at 335 pounds, and ended up getting sick from the weight gain.
"The doctors gave me a year to live, so I got the gastric bypass and took the ball and ran with it," he said. "I'm now the guy who people look to for motivation or questions at the gym."
Often, a hero isn't defined by their cape but rather by their character. In this fast-paced and cruel world that we live in, a glimmer of light will always protrude from those who choose love over hate, peace over violence, and selflessness over selfishness.
The Fall River Batman represents hope for our future and doing so, his mission is to "entertain people of all ages by appearing to them as Batman and aspire to inspire everyone to achieve their goals in life."
Thank you for all that you do, Batman.
Every DC Comics Movie, Ranked From Worst to Best
From Superman and the Mole Men to The Suicide Squad, we ranked every movie based on DC comics.
More From WBSM-AM/AM 1420