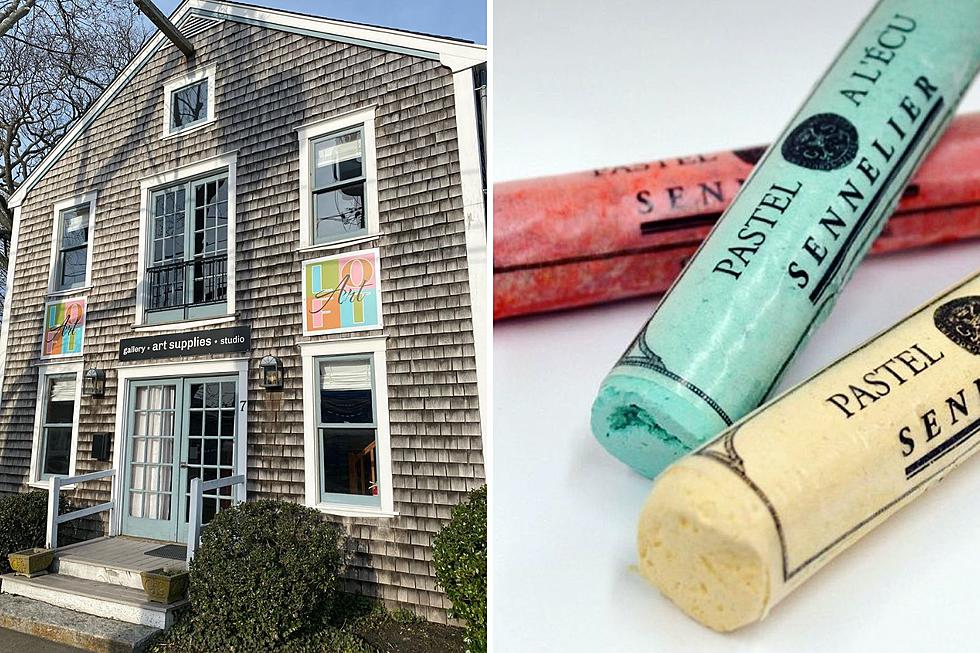 Fairhaven Woman Bounces Back to Launch New Art Store
Art Loft via Facebook
Tena Collyer always had a passion for art.
She has expressed herself through art her entire life. She has a degree in fine art and graphics that she never really utilized. For years, she ran the successful Kitchen and Bath Details in Mattapoisett's River Shops next to Rogers Gallery.
Life was good.
Until the pandemic.
After the mandated shutdowns, Kitchen and Bath Details was unable to be resuscitated.
"I lost the business, and it was like losing a family member," Collyer said. "I was depressed. I didn't know what to do. I ended up going to art school as a form of self-therapy. I started painting frequently, and the whole time I was working out a concept in my head."
Collyer had a three-part plan for an art-related business:  selling art supplies, teaching art lessons to adults and children, and selling artwork from local artists.
"I told myself if the perfect location popped up, it would be a sign that I should go for it, and it did."
She said 7 Water St. in Fairhaven is ideal for her concept.
She named the business Art Loft, and it will have its soft opening on Tuesday, April 25, but Collyer said it will take a full month for the new business to build up to full strength.
Is she weary about opening another new business on her own?
"Not really. I've been so busy I haven't had time to think about it enough to get nervous."
Collyer believes the SouthCoast is a very artsy community, but is a "black hole when it comes to art supplies."
The closest retail art locations she could name were a small store in Mashpee and Riverside Art in Somerset. Other than that, you'd have to travel to Providence or Boston.
Going online is an option, but Collyer said artists prefer to see and feel the materials they need.
"They like to look at all the colors, see and feel them, as opposed to buying them online," she said.
Dartmouth Artist Transforms Businesses with Eye-Catching Murals
If you come across a business that has colorful and eye-catching window paintings out front, there's a good chance that it was by Tuesday M. Desrochers, the creator of Murals by Tuesday. Do you recognize any of these murals?
These Common Plants Are Illegal in Massachusetts
Massachusetts plant lovers, beware! Many of our most recognizable flora are actually common because they are super successful invaders, and are taking out our native plants.
The state has made it illegal to sell, grow, spread or propagate them — trust us, they don't need any help. Here's a list of some of the most widely known plants that actually don't belong here.
More From WBSM-AM/AM 1420