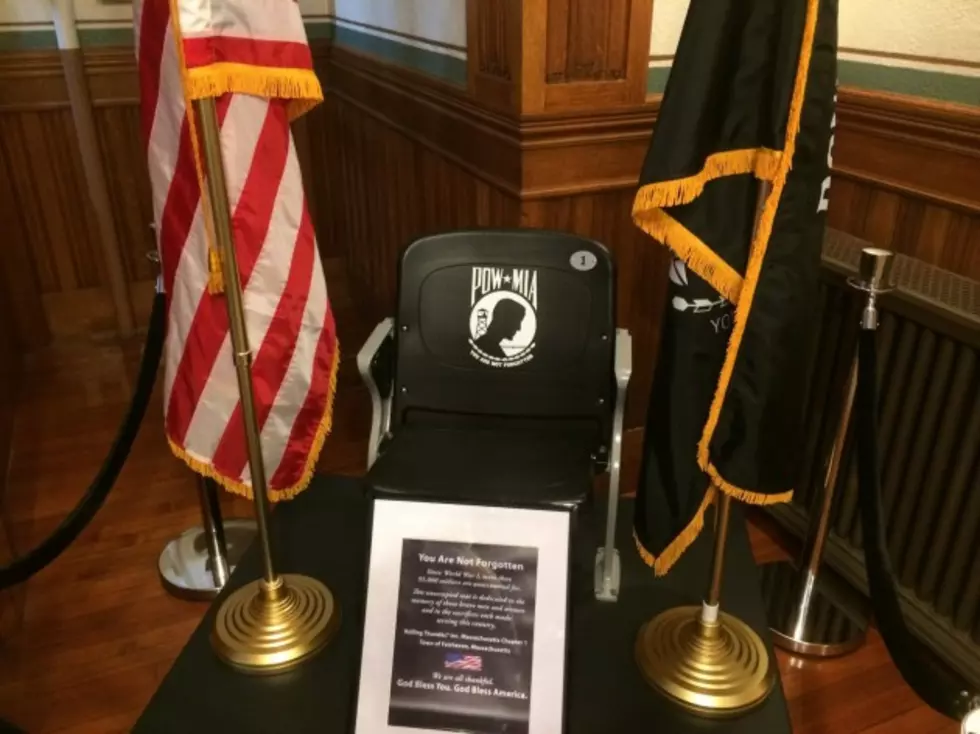 Fairhaven Unveils Chair Of Honor
Greg Desrosiers/TSM - Chair of Honor on display in Fairhaven Town Hall
Local veterans are honoring their lost and fallen brothers with a new memorial in Fairhaven.
The Chair of Honor was officially unveiled at Fairhaven Town Hall Monday afternoon.
World War II veteran Jim Leal is the man behind the memorial. He told stories of his experiences at war and says this chair will keep memories of lost soldiers alive...
The chair will remain eternally empty to remind people there are some that never returned home.
The stadium-style seat features the MIA/POW symbol on the back rest and displays the phrase "You Are Not Forgotten."
Local veterans purchased the memorial with the help of local donations from Southern Mass Credit Union and Fairhaven Lumber. The chair is on display in the town hall lobby for all to visit.
More From WBSM-AM/AM 1420