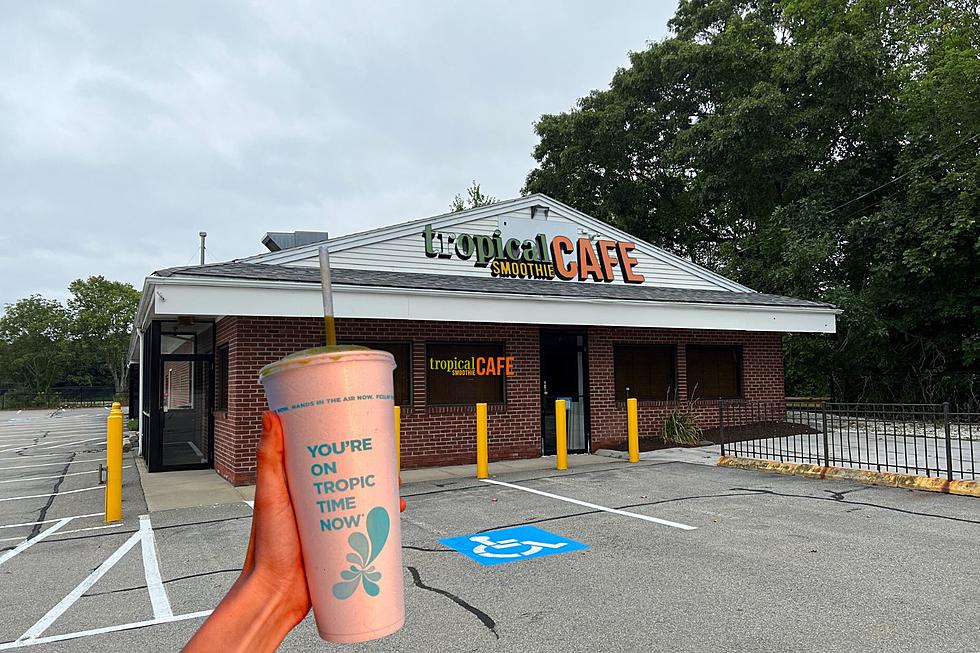 Fairhaven Tropical Smoothie Cafe Is Moving to Make Room for Starbucks
Michael Rock/Townsquare Media
When Karyn Ferreira got the news from her landlord Mike Panagakos, her heart sank.
Panagakos told her the plan to knock down the old Fairhaven Dunkin' and her existing Tropical Smoothie Cafe in Fairhaven to build a brand-new Starbucks. He needed both lots to make the project work.
The bottom line? Ferreira needed to find a new location for Tropical Smoothie as quickly as possible.
Her 10-year lease on her cafe building was up, so she didn't have much leverage to negotiate. Ferreira and Panagakos eventually came to an agreement that Tropical Smoothie would be out by the end of August.
"Next Thursday, the 24th, is our last day open at our Alden Road location," Ferreira said. "The next day, the 25th, will be our moving day."
After taking the past couple of months to find a new location, Ferreira signed a lease on Thursday.
"We'll be moving to the former C&G Tile store in the CVS plaza in Fairhaven," Ferreira said.
The building, listed as 15 Sarah's Way, housed Mermaids Seafood years ago.  While the structure doesn't have a take-out window, that is something that Ferreira is trying to get approved by the town.
The change of location for Tropical Smoothie does have some benefits. One of the biggest struggles with the Alden Road location was the severe lack of parking and the log jam created when the drive-thru got busy. Once committed to the drive-thru, it was likely that you wouldn't be able to get out. You were stuck until you got your order.
The new Sarah's Way location will feature plenty of room for parking.
Ferreira says the new location will be roughly 600 square feet larger than Alden Road.  The dining room will seat roughly the same number of people but will be a completely different look featuring pub-style seating.
The new Tropical Smoothie location is expected to open in November.
Your Complete Guide to Outdoor Dining on the SouthCoast
We compiled a list of all of the restaurants on the SouthCoast that offer outdoor dining. That's right. We did all the legwork for you. Now all you have to do is pick one and call to make that reservation so you can dine al fresco tonight.
*UPDATE: This post was revised in April of 2023.
Where to Find the Best Coffee on the SouthCoast
Whether you like it hot or iced, flavored or straight up, chances are you have a favorite place for coffee. Lucky enough for us, there are a bunch of high-quality java spots to choose from. Here is a map of the best coffee shops in town, as voted by you.
More From WBSM-AM/AM 1420