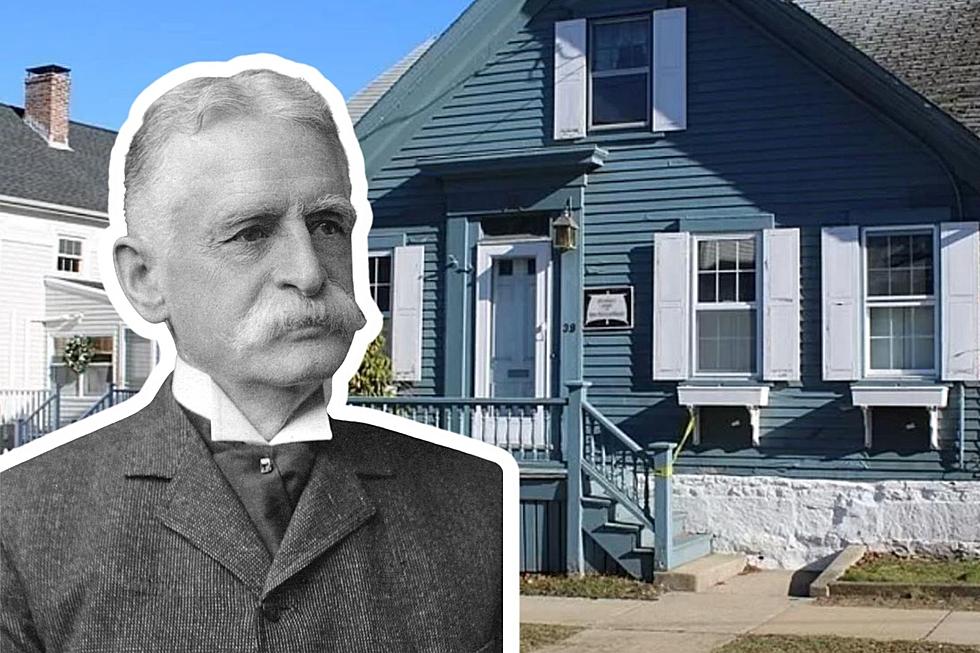 Fairhaven Boyhood Home of Henry Huttleston Rogers Has Been Sold
Jennifer Capobianco, Dawson Real Estate; Public Domain
The Fairhaven home that town legend Henry Huttleston Rogers was born in and grew up in, located at 39 Middle Street, recently sold for $335,000. It was a modest price for a modest house that was once home to a self-made tycoon.
Rogers' origins were humble, from this house with two bedrooms and one bathroom that his great-grandfather built, where he never forgot to speak daily with his beloved widowed mother via the first home telephone in Fairhaven.
"The house, which has been there since the Revolutionary War, has been a private home for a very long time," said Fairhaven Director of Tourism and historian Chris Richard. "So I'm sure the new owners will respect the fact that they own a special house that's directly connected to one of the most wealthy and powerful Americans."
Rogers was loyally devoted to both his mother and to the town of Fairhaven.
"Henry stayed at that house until he turned 21, when he ventured off to Pennsylvania to make begin earning his fortune," Richard said. "To see that somebody went from that little house to becoming one of the most powerful financiers in the world is inspiring. And he never forgot his roots!"
Rogers was just coming into his wealth when he had built the Rogers School, followed by the Millicent Library, Fairhaven High School, the Fairhaven Town Hall and Cushman Park.
What are the chances that close friend Mark Twain visited 39 Middle Street?
"Henry and Mark Twain were big and famous in New York and socialized in the same circles. Twain couldn't hold onto money for anything. He was about to lose his house, was in debt and financially, he was a real mess," Richard said. "Henry brought Twain to Fairhaven to help him balance his finances. He never gave Twain a penny, but he took over his bills and such until he was on an even keel."
Two giants of their era, both of them celebrated, and both of them coming from small hometowns, like the river banks of Hannibal, Missouri and the free-from-vanity dwelling at 39 Middle Street.
There's a Latin phrase that sums things up, sic parvis magna, meaning greatness from small beginnings. It's a small phrase that holds great power.
The free Henry H. Rogers walking tours run from June through September, beginning at 10 a.m. from Fairhaven Town Hall. Tuesday tours guided by Bob Foster with the Thursday tours guided by Chris Richard.
See Inside the Boyhood Home of Fairhaven's Legendary Henry Huttleston Rogers
This small, unassuming Fairhaven house was the boyhood home of Fairhaven's greatest benefactor, Henry Huttleston Rogers, and was even the home that had the first telephone in Fairhaven history. The house
recently sold
for $335,000.
Fairhaven's Historic Henry Huttleston Rogers' Potting Shed for Sale
See pictures of
18 Cedar Street
, the site of Henry Huttleston Rogers' former potting shed for his greenhouse that could actually be your dream home in Fairhaven Village.
More From WBSM-AM/AM 1420