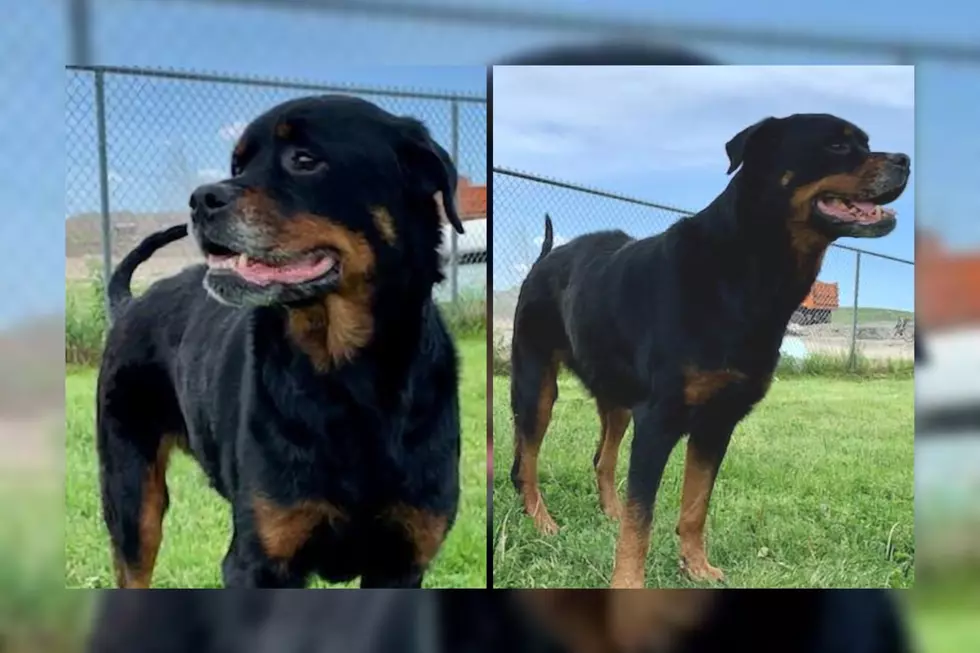 Fairhaven Rottweiler Hopes to Grow Old Outside of the Shelter [WET NOSE WEDNESDAY]
Courtesy of Fairhaven Animal Shelter
There is no better feeling than coming home to a pet. The unconditional love from them is unexplainable, and while our pets provide us with joy, we give our pets joy by offering them an unlimited amount of love.
On Wet Nose Wednesday, we try to unite animals that are up for adoption with the perfect forever family, so they can know what it feels like to have unconditional love.
Each week, we give the spotlight to one lucky animal, and this week, we head to Fairhaven Animal Shelter in Fairhaven where an old girl is patiently waiting.
Meet Octavia. She is around 9 years old and loves everyone she meets. The tails of Rottweilers are commonly removed, but Octavia is fortunate enough to still have hers and isn't afraid to use it.
Octavia is very gentle and even-tempered, so children would be fine companions for her. She is house-trained, friendly to cats and loves her treats. She would be the perfect addition to any household, as long as you are ready to give her the attention she craves.
And with a face like hers, how could you not give her an unlimited amount of smooches and pets?
Does Octavia sound like a good fit for you? Contact the Fairhaven Animal Shelter, like them on Facebook, and schedule a play date today.
No animal should have to grow old in a shelter, so let's get Octavia home for good.
Fairhaven Animal Shelter
200 Bridge Street, Fairhaven, MA 02719
(508) 979-4028
These SouthCoast Dogs Really Know How to Beat the Heat
Temperatures soared across the SouthCoast but these dogs found plenty of ways to stay cool.
Check It Out: Dogs Attend 'Photo Day' to Raise Funds for Local Animal Shelter
Anne Soares created "Home for Paws Pet Photo Day" to raise money for the Humane Society and Shelter SouthCoast, and the cuteness of these dog portraits did not disappoint.
More From WBSM-AM/AM 1420