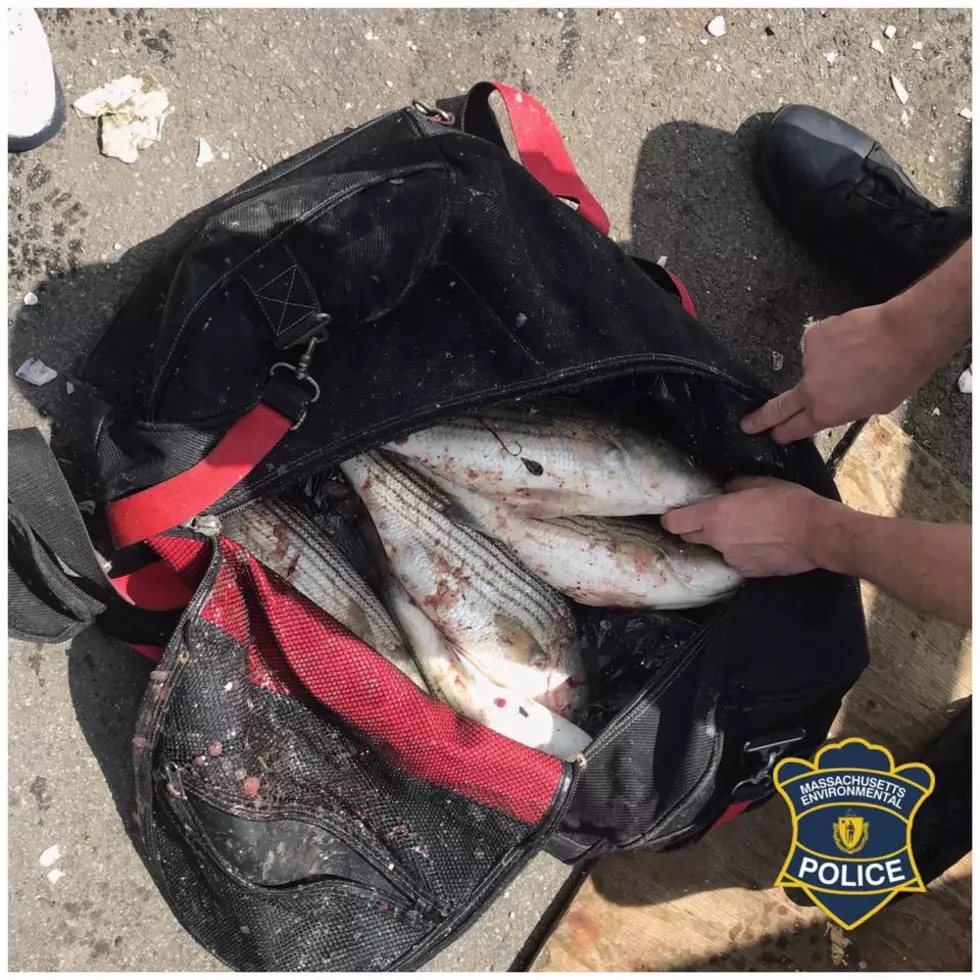 Environmental Police: Accused Fish Poacher Headed to Court
Photo from Mass. Environmental Police
On the evening of Thursday, May 16, 2019, Massachusetts Environmental Police Officers responded to a report in New Bedford of an individual keeping undersized striped bass and hiding them within a duffel bag.
Officers encountered the individual as he was leaving the area and found him to be in possession of six striped bass ranging from 16-23 inches in length. The gear was seized and the individual was criminally summonsed for fishing without a saltwater permit, possession of undersized striped bass, and possession over the recreational limit. The fish were still alive and returned to the sea.
The Massachusetts Environmental Police remind fishermen that the recreational limit for striped bass is one fish, a minimum of 28 inches.
To report poachers, please contact MEP Dispatch 24 hours a day, 7 days a week at 1-800-632-8075 or report online at http://bit.ly/MEPReport.
Information from the Massachusetts Environmental Police
More From WBSM-AM/AM 1420