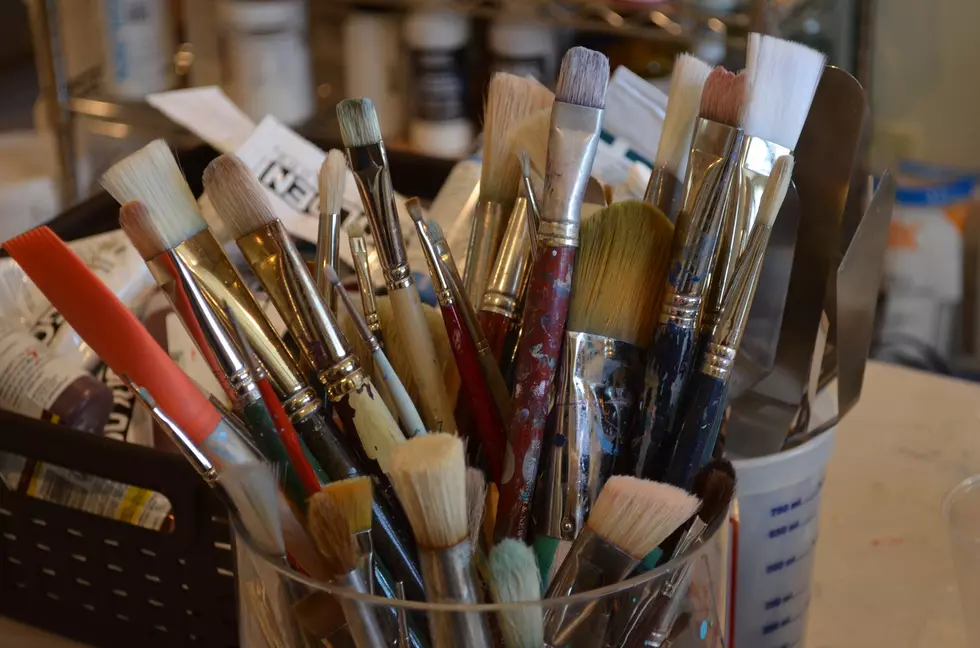 Dartmouth Cultural Center's Upcoming Summer Events [TOWNSQUARE SUNDAY]
Dartmouth Cultural Center Facebook page
The Dartmouth Cultural Center on Elm Street in South Dartmouth will feature two new art exhibits during the months of June and July, plus informative talks and programs on the environment.
Pauline Santos, President of the Board of Directors for the Dartmouth Cultural Center, and Gallery Director Jill Law joined Townsquare Sunday this week with details on upcoming programs.
One of the exhibits begins this week: paintings by local artist JP Powel. The exhibit is entitled "Seasons," with the paintings depicting various seasons of the year.
"It's a beautiful show," Law said. "JP has been a resident of Dartmouth since 1966, and has been painting since then, and his work is realism with a twist. It's well worth a trip to see."
Powel will also take part in an Artist Talk on June 18 at 2 p.m. at the center.
Also in June and into September, the center will host a series of programs on Thursday nights focusing on climate change. The programs begin on June 23 with a speaker from the Urban Harbor Institute, followed by a speaker from NOAA about hurricanes in our region. You can learn more by visiting dartmouthculturalcenterinc.org or the center's Facebook page.
In July, artist Michael Morris of Dartmouth will display his photographs at the Dartmouth Cultural Center.
"Michael Morris is a fantastic photographer," Law said. "He does a lot of drone images as well as still photography. In his own right, he is an artistic photographer."
The exhibit begins on the weekend of July 1.
More good news at the center, as Pauline Santos said it has received two grants from the Mass. Cultural Council to upgrade the building. Santos said the building's boiler needs to be replaced, and the organization is currently raising matching funds to make sure that work gets done.
The interview with Pauline Santos and Jill Law can be heard here:
Townsquare Sunday is a weekly public affairs program heard Sunday mornings at 6 and 11 on 1420 AM and 99.5 FM.
The program highlights individuals and organizations seeking to make the SouthCoast a better place to live and work.
if you would like your organization featured on Townsquare Sunday, please e-mail the host at jim.phillips@townsquaremedia.com.
Meet the Animals of Dartmouth's Don't Forget Us, Pet Us Sanctuary
Just off Faunce Corner Road in Dartmouth is an animal sanctuary for livestock that has become home to over 50 animals is just five short years. Whether they arrived because their owners could no longer care for them or they were removed from an abusive situation, Deborah Devlin and Jill Tagino, who run Don't Forget Us, Pet Us sanctuary, take in animals with no where else to go. Clearly, the livestock they care for are very happy to have found a home for the rest of their natural lives.
See the Dartmouth Mansion That Is the Definition of Luxury
More From WBSM-AM/AM 1420