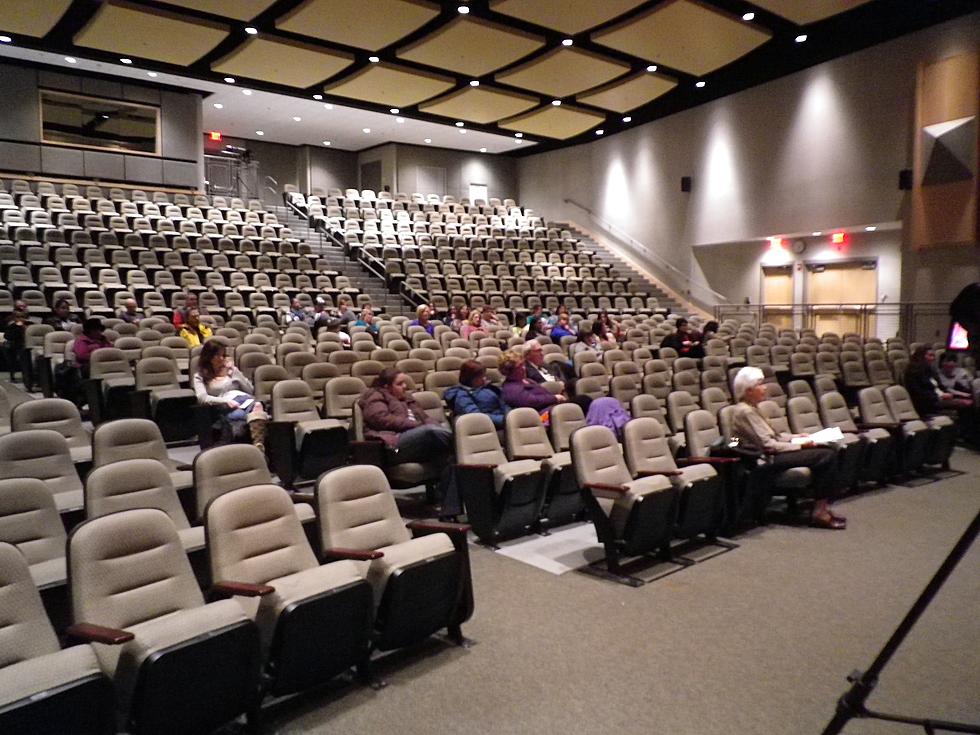 Innovation Schools Hearing Continued in New Bedford
Few in attendance at Keith Middle School auditorium for Monday's continued Innovation School hearing
One week before it takes a crucial vote on the subject, New Bedford's School Committee heard public input on Innovation Schools for a final time.
The continuation of a public hearing Monday on two Innovation School proposals lasted just an hour, and carried little of the passion the defined last Wednesday's meeting. Less than half of those signed up to speak were in attendance, and most of those who did take the podium expressed opposition to the proposed Esperanza and Renaissance Schools. Among them was Educators Association president Lou St. John.
Innovation supporter and teacher Gretchen Cholette says its clear, that a major change is needed in New Bedford schools.
Mayor Jon Mitchell was the only School Committee member absent from Monday's hearing. The Innovation Schools would focus on bi-lingual and arts education, and be housed within the Gomes Elementary and Roosevelt Middle Schools. The School Committee holds its vote on each proposal next Monday.
More From WBSM-AM/AM 1420