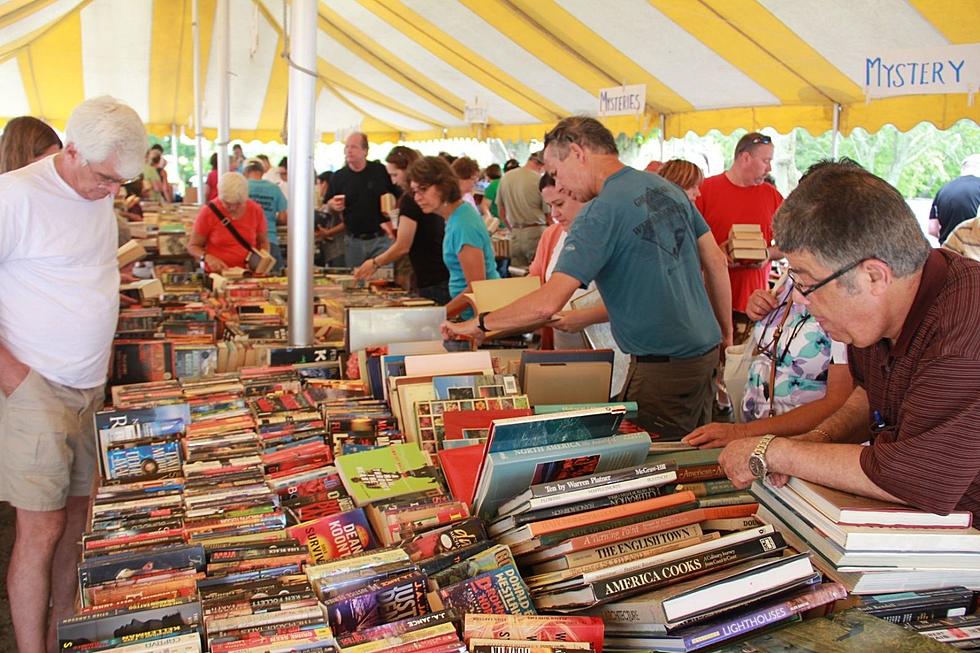 Cherished Westport Book Fair‎ Canceled Due to COVID Concerns
Westport Friends Annual Book Fair via Facebook
The Book Fair is the signature fundraiser for the Westport Monthly Meeting of Friends (Quakers). Taking place every July, the nine-day fair welcomes hundreds of people from all over under the big tent at 938 Main Road that houses over 25,000 books on display. Readers travel to find their next adventure within the pages of these donated books ranging from hardcover to paperbacks and various genres. It's an event unlike any other.
Sadly, the COVID-19 pandemic prevented many time-honored traditions from happening in 2020, and some have even been canceled in 2021 as well. The Westport Annual Book Fair is one of those beloved events that have been postponed until 2022.
Gretchen Baker-Smith is the Book Fair Committee Clerk and explained how this difficult decision had to be made.
"We normally start renting tables and dumpsters at the beginning of March," said Baker-Smith. "Back in March of 2021, there was no sign that we'd be able to pull this off safely since most of our volunteers are over the age of 60 or under 15 years old. They are at higher risk of contracting the virus and it affecting them stronger than outside of those age groups."
Baker-Smith also expressed the organization's concerns for the hundreds of people who would come to the event and be jammed under the tents. It was not considered safe to form large crowds, so a decision was made in April to cancel this summer's event. With 50 percent of the budget for the year coming from this event, it was not made lightly.
"We are so grateful for everyone's support," said Baker-Smith. "The loyalty and compassion shown by members of the community have been overwhelming. We understand the disappointment, but know that we will be back and better than ever next year."
Westport Friends is currently accepting donations for next year's event. The Book Shed at 938 Main Road is open on Wednesdays and Saturdays from 9 to 5 pm.
Can You Pronounce These SouthCoast Street Names?
As Maddie continues to figure out her way around the SouthCoast, there are some street names that have caught her attention.
More From WBSM-AM/AM 1420