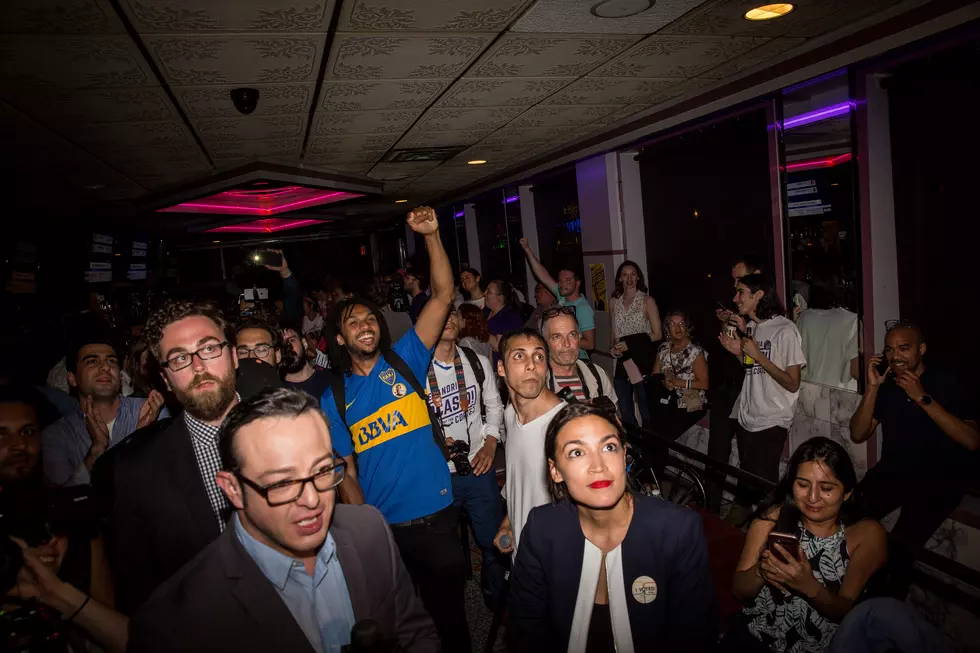 Capuano Might Be the Next Joe Crowley [OPINION]
Getty Images
Congressman Joe Crowley, a New York City Democrat, lost his seat to a young woman in the primary this week. Massachusetts Rep. Michael Capuano faces an even tougher fight.
The Queens and Bronx Democrats who voted in the primary rejected a powerful white male in favor of an outspoken minority woman who is a proud socialist.
There is something happening within the Democrat party base. They are universally angry with Trump, and many are still disturbed over the way the party bosses fixed the 2016 primaries in favor of Hillary Clinton. The national media has forgotten about the shafting Bernie Sanders received, but his base hasn't, and they are back with a vengeance.
Michael Capuano faces a primary challenge from Boston City Councilor Ayanna Pressley. Councilor Pressley is the first African American woman elected to the Boston City Council.
There are a lot of similarities between Crowley and Capuano. Both were elected to local office and waited their turn to get to Congress when the seat opened up with a retirement. Both men have risen within the leadership of their party in Congress. Soon-to-be-former Representative Crowley was thought to be a replacement for Rep. Nancy Pelosi as the top Democrat in the House.
Capuano is also close to former Speaker Pelosi, and has a top position on the House Financial Services Committee. Capuano was even roommates in Washington, D.C. with Anthony Weiner, whose wife was chief of staff to Secretary of State Hillary Clinton. Weiner currently lives in Massachusetts; he is an inmate at the federal prison on Fort Devens.
City Councilor Ayanna Pressley is a serious challenger to the former mayor of Somerville, particularly in the current climate of the Democratic Party. Before being elected to the Boston City Council in 2010, Pressley worked as a senior aide for Congressman Joseph P. Kennedy II, and later Senator John Kerry. Boston Magazine has called her "one of the most powerful people in Boston.
The city of Boston and the surrounding communities are increasingly majority-minority areas. The Democrats have shifted to a more minority and female party. People vote for people who are like them, and who they feel understand their hopes and needs.
Massachusetts Senator Elizabeth Warren endorsed Boston Mayor Marty Walsh over his minority opponent in the last city election. It is a bad sign for Capuano that the liberal champion of the Senate is not endorsing him in this primary.
This September, Massachusetts may elect a female African American to Congress for the first time in the history of the Commonwealth.
Chris McCarthy is the host of The Chris McCarthy Show on 1420 WBSM New Bedford. He can be heard weekdays from 10 a.m. to noon. Contact him at chris.mccarthy@townsquaremedia.com and follow him on Twitter @Chris_topher_Mc. The opinions expressed in this commentary are solely those of the author.
More From WBSM-AM/AM 1420